AliExpress, for some time now, has taken great care to create multiple partnerships with companies from various countries to offer you different shipping methods. Depending on your geographic location, you'll be able to choose among the different shipping options that the Chinese shopping giant offers to its users around the world.
Among these methods is the China Post Air Parcel shipping system. Are you going to buy something, and you doubt about choosing this or another shipping method?
In this blog, we'll clarify all your doubts about it and at the end of the reading, you'll know if it's a good choice or not.
What is China Post and China Post Air Parcel?
China Post, legally known as China Post Group Corporation, is the official operational postal service of China, which is in charge of both shipping and postal reception at the national level in that location.
This Chinese postal company developed an alliance with AliExpress, to be the one to process and manage the amounts of packages, both nationally and internationally. The shipping method resulting from this partnership is called China Post Air Parcel, one of the certified shipping options offered by the Asian postal company.
With serialized shipping, you can track your package through the web or the AliExpress app (you can log in here) and thus know exactly in what state your order is.
For many years, it was the most widely used type of shipping. However, it's now become obsolete, as the estimated delivery time ranges from 52 days (usually a little earlier). This delivery range hasn't been able to compete with other existing, more modern options, which guarantee a shorter delivery period.
Such is the case of those shipments operated directly by AliExpress or Cainiao Global.
China Post Air Parcel vs. AliExpress Standard Shipping
Which option do you choose for shipping?
AliExpress, after so much growth and expansion, has created other options for certified shipments. These are managed and processed directly by the platform, without the need for partnerships with any Chinese postal company; an example of these tracking modalities is AliExpress Standard Shipping.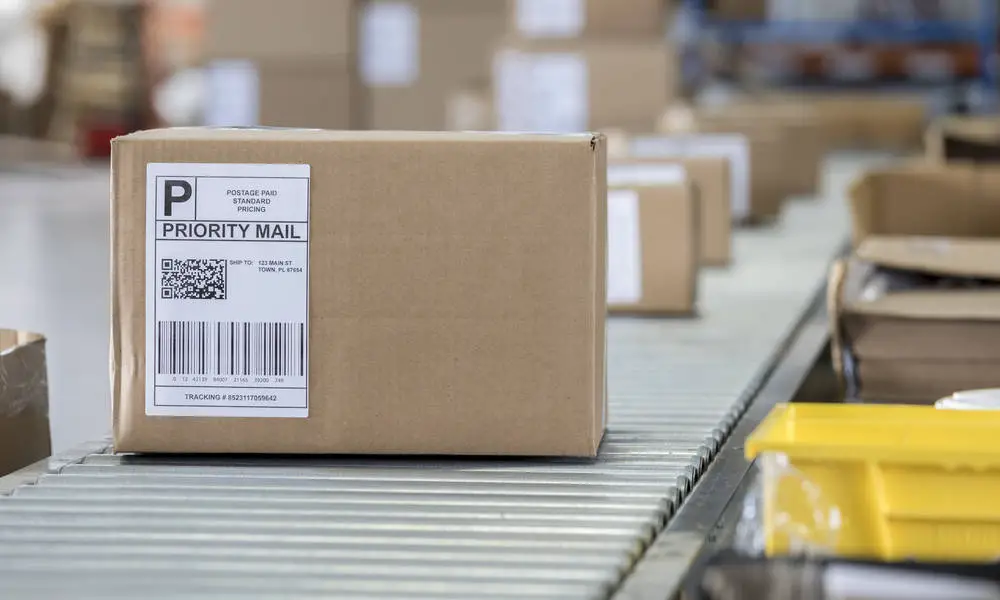 You can have more information about this shipping possibility by visiting our main article dedicated to AliExpress Standard Shipping.
Although you have the option to read the whole article mentioned above, we'll leave you with a summary: both methods are the cheapest shipping options you'll get on the portal, as they're either free or very low priced.
The main difference, between them, lies in the estimated delivery period, while China Post Air Parcel promises a delivery time less than or equal to 52 days, AliExpress Standard Shipping offers the possibility to reduce it to 18 days or less.
So which one should you choose?
Easy, it all depends on how quickly to receive your order and your financial possibilities.
Sometimes, you'll be presented with the situation where AliExpress Standard Shipping costs money (usually very little), and with China Post Air Parcel it's free.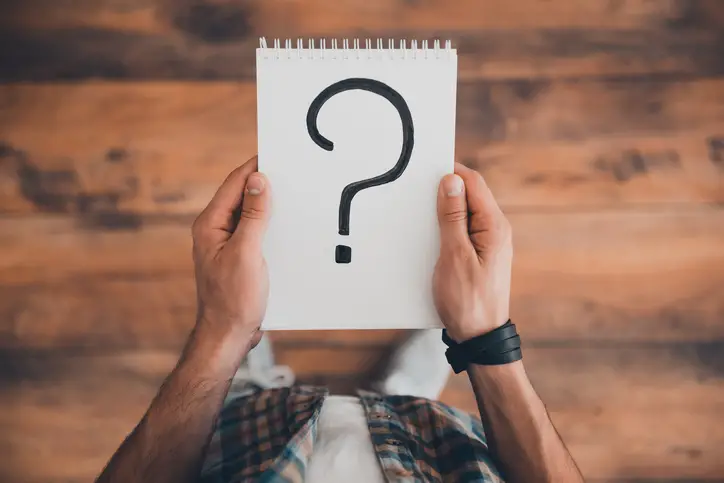 At first glance, the second option seems a good choice. However, you should keep in mind that you'll have to be patient and wait for 52 days. On the other hand, if you're in a hurry, the first method would be the most appropriate and quickest choice.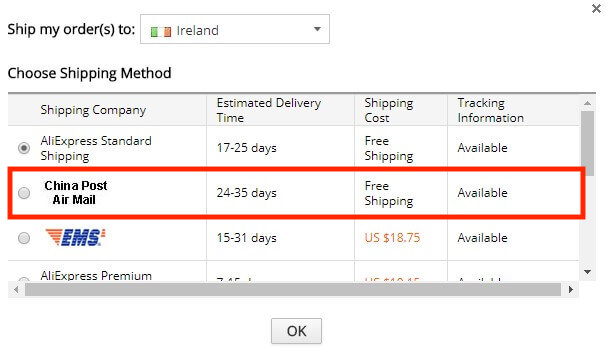 Our opinion: Is it a good shipping method?
Like all shipping methods offered by AliExpress, China Post Air Parcel is a safe shipping method, even if it's no longer known because it's not one of the fastest.
In addition, it may be that within the shipping options of the item you want to buy, this is the only cheap one, next to those varieties of tracking with private postal companies, such as EMS, UPS, DHL. If this is your case, and you don't mind receiving it after a while, our recommendation is that you opt for China Post Air Parcel without any problem.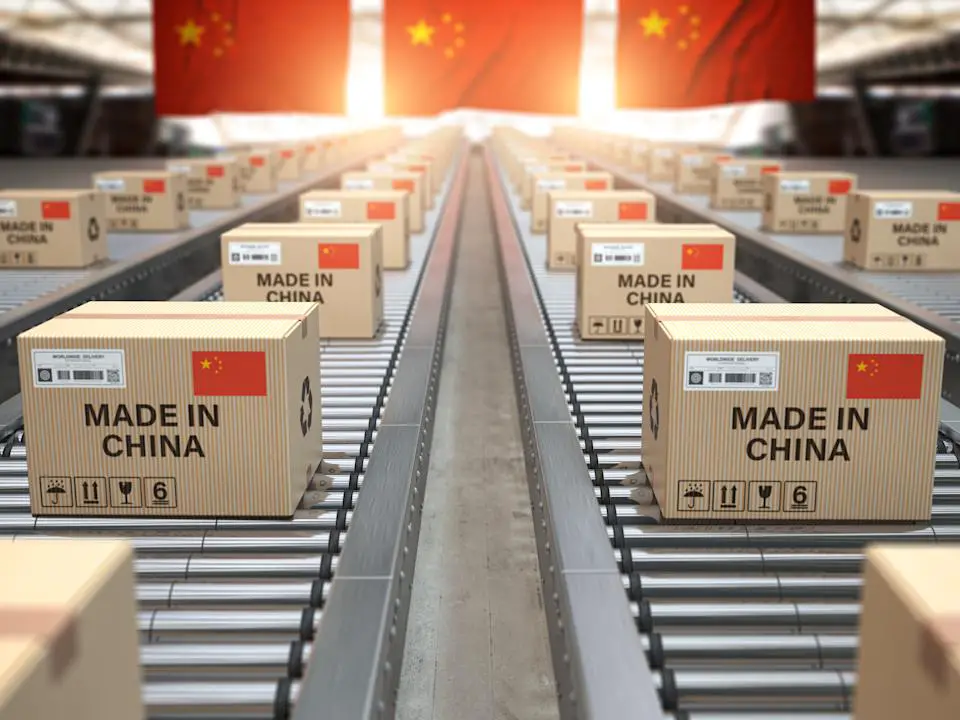 How to track
First, you'll have to check what is the serial or tracking number of your package. You can do this manually, or go directly to the page through the link, just click here.
Once inside, you have to choose the order you're interested in and click on "Locate Order" (in case you browse through the web) or click on "Tracking" (if you view the portal with the app).
And that's it! You'll already have the tracking number of your order.
Now, to track it, you can do it directly through AliExpress or on external pages such as Aftership, 17track, Tracking More, Parcelsapp… You simply have to add the tracking number and configure the alerts.

Remember that China Post Air Parcel is a certified shipping method, this means that you'll be able to follow each of its steps at all times.
Normally, there are many concerns that may arise when shopping online, luckily we are here to help you!
We invite you, if you like, to visit our other informative articles, where you'll clear all your doubts, so you can learn how to navigate AliExpress like an expert.