Little by little, Chinese watch brands on AliExpress are gaining popularity. Since, they are quality products, but at very competitive prices. This indicates that they have nothing to envy the European market.
Even so, for many users these stores are unknown. For this reason, today we will offer you a selection of the best watch brands that AliExpress sells.
Which brand should I choose?
If you're planning to buy a watch, check out this list of the top and most trusted brands that AliExpress offers. Choose one and start enjoying your product.
Reef Tiger
Talking about this store is synonymous with quality and luxury. Although it is not the cheapest brand that AliExpress sells, you will find unique and durable analog, automatic and sports watches at a very good price.
Also, Reef Tiger offers a variety of designs, from the most classic to the most modern, for both men and women. See here their catalog.
Pagani Desing
If you want your wrist not to go unnoticed, choose the watches from Pagani Desing. It is a brand that produces quality analog, automatic and sports watches inspired by models from the renowned Rolex store.
Here you will not find very cheap prices, but you can be sure that it is one of the best Chinese watch brands. It even ships from Spain, so you will have your purchase in just three days. Check their products here.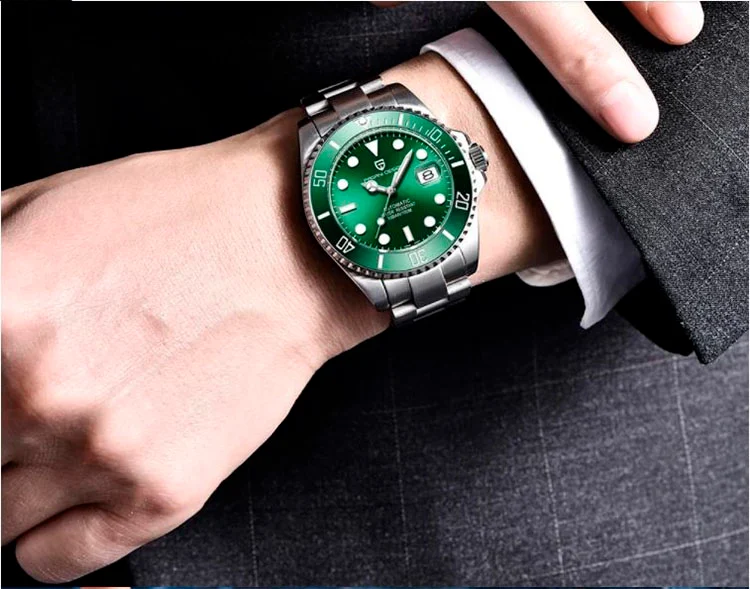 Sea-Gull
This brand, Sea-Gull, also integrates the selection because it offers mid-high range watches on AliExpress. Normally, in this store you will find men's and women's models as elegant and luxurious as Cartier, Omega or Rolex products.
Look at the models of this Chinese brand here.
Lige
This option is very good if you want to buy good watches, but for little money. Since, it has mid-range products, both for men and women, and its prices are adjusted.
In turn, Lige offers resistant watches, so you can wear them every day without stopping and nothing will happen to them.
Look at this link your models.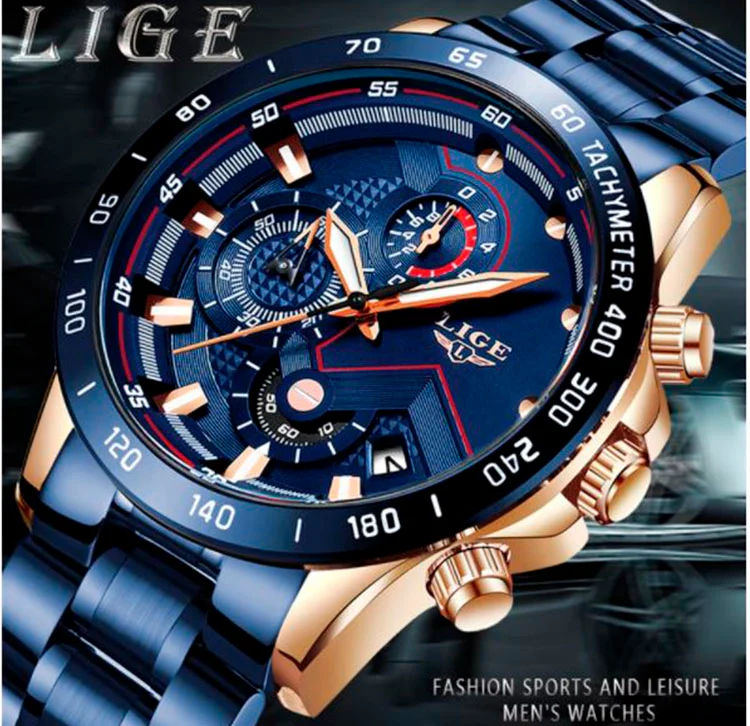 Curren
This brand offers more affordable mid-range watches than previous stores. These are resistant products that are not easy to damage.
Click this link and discover the brand's official site. Also, if you enter here you can see the available models.
MEGIR
In this store you can find women's watches with elegant and refined designs. Also, their models resemble Rolex, Hublot or Tag Heuer products.
Click here and review the store. Also, if you access this link you can explore their designs.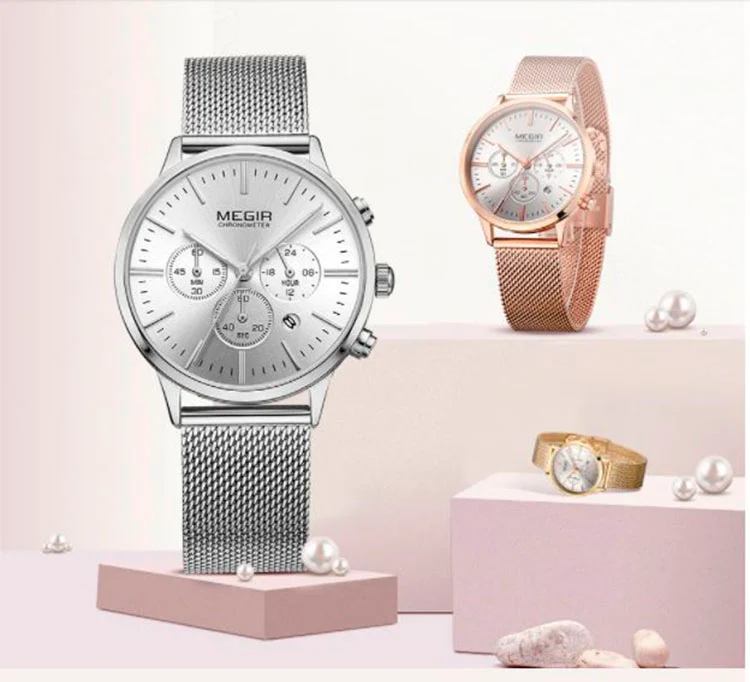 Naviforce
Naviforce has mid-range and lower-middle range watches for sale. It is a varied store that offers a large number of different models, both for men and women.
In turn, their prices are very wide, but always cheap. Check out their models here.
Sinobi
Choose Sinobi if you are looking for very well finished models and unique designs. Since, this is also one of the watch brands par excellence in AliExpress.
Click here and find similar Sinobi watches from brands like Danniel Wellington, Flagship Heritage and Rolex.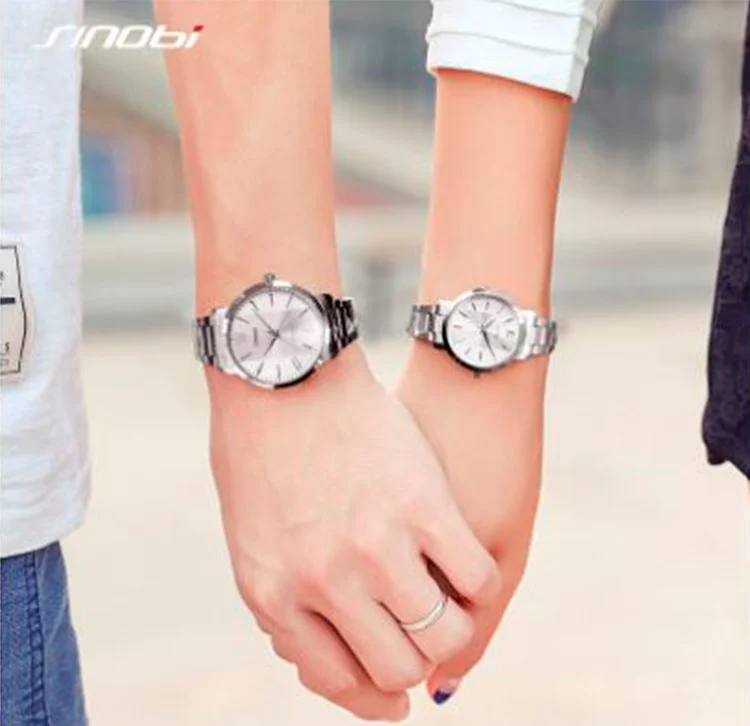 Skmei
Without a doubt, Skmei is AliExpress' most popular low-end watch store. Specifically, it is recognized in the Chinese giant for its affordable prices and first-class designs.
Normally, it stands out for its youth and children's models in the style of brands such as Casio, Swatch, Baby – G, etc.
So, if you are looking for nice but cheap watches, Skmei is an excellent option.
CRRJU
Another very good option on AliExpress is the watch brand CRRJU. In this store you will find many mid-range and lower-middle range models at tempting prices.
Browse this store's catalog here.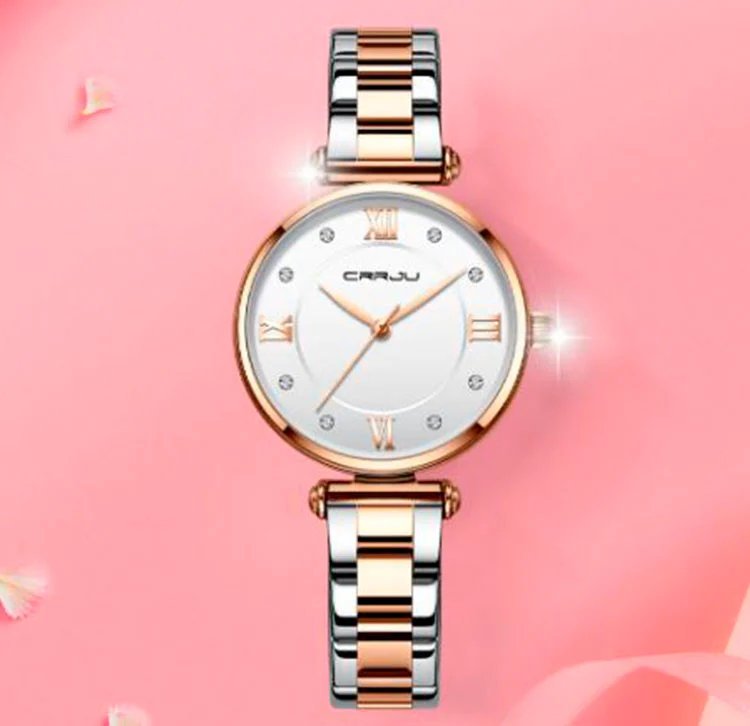 So, is it worth buying watches on AliExpress?
Definitely yes. Since, in this store you can buy cute, but cheap watches. Even through the opinions of the users, it is possible to confirm that it will be very difficult for you to have any inconvenience with this type of product.
In this way, we recommend that you explore the platform of AliExpress and choose that watch you want to buy so much. Here, you will find proposals for all tastes and budgets.