Perhaps you have come to this article after seeing an advertisement for the About You store, or after it was recommended to you, well word of mouth and the promotion of influencers is working, because it is becoming one of the best known of the moment.
In this article we will tell you everything you need to know about About You and we will tell you if it is really worth buying from it.
About You: what it is and what products it sells
The online clothing store of German origin About You has come up with advertising campaigns designed to capture the attention of buyers.
The mystery behind "Who the f**** is About You?" was unveiled and you can now buy clothes, shoes and accessories for women, men and children in the store.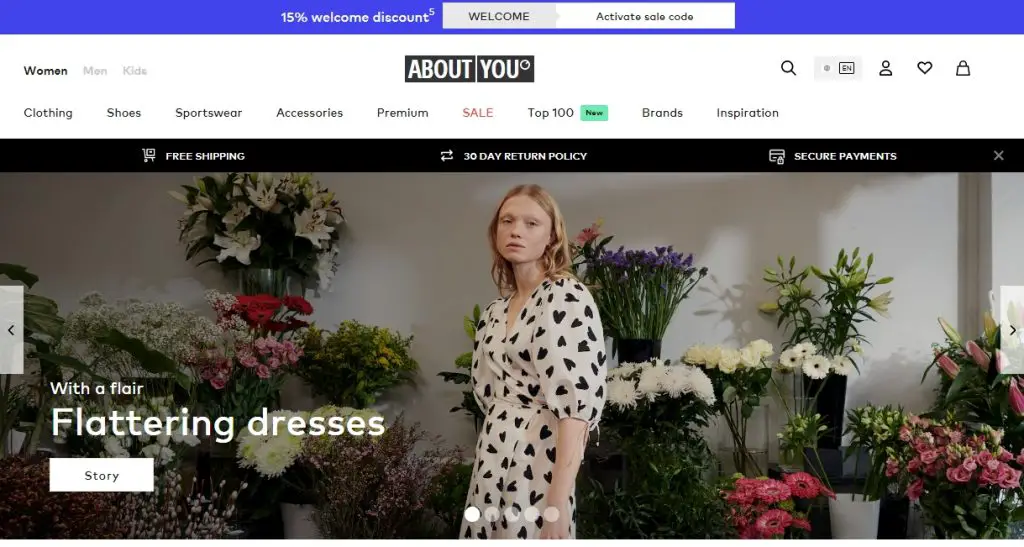 Within its catalog you will find leading brands (which you can consult here) such as Nike, Adidas, Vans and Converse, and premium brands (which you can find here) such as Calvin Klein, Polo Ralph Lauren and Hugo Boss.
In addition, About You has its own clothing brand, with prices similar to those of Inditex and whose catalog you will find at this link.
Like Shein, which entered the curvy sizing market with its Shein Curve line, About You has done with a line for large sizes that you can find here. You will also find exclusive limited edition collections, created in collaboration with well-known influencers.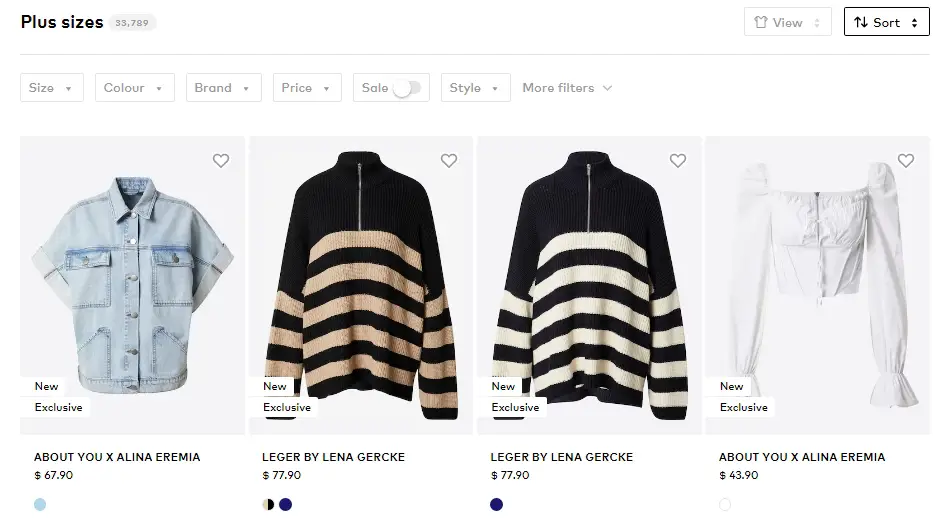 Figure Advisor
About You has a revolutionary section: the "Figure Advisor". This is a virtual assistant that will help you choose the clothes that suit you according to your body type. Thus, a green label will appear on each item with the percentage of probability that a size will fit you.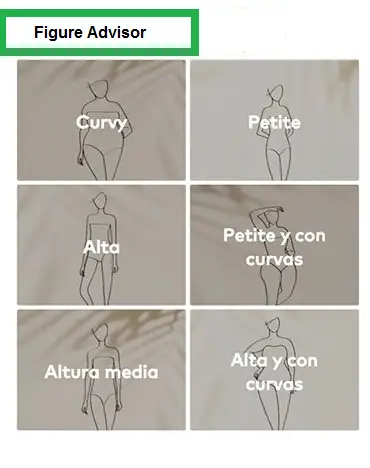 This is a good option if you want to make a quick purchase or if you don't know what to look for.
You will also have the "Size Finder" available, in which you can indicate your weight, contours, and the size you usually wear.
Please note that you can only access the "Shape Advisor" section from the About You app.
Strengths of About You
Below we will tell you what makes About You one of the main competitors of large stores like Shein.
Variety of garments and sizes
The truth is that today there are many clothing stores that sell their items online, so those who try to break into other markets must find a way to attract the attention of users.
About You's strong point lies not only in the variety of brands, designs and sizes it offers, but also in how quickly the latest releases from renowned firms are available, in all sizes and colours. You even have a countdown available for sneakers from brands like Adidas, which are about to launch.
If you are a fan of any of these brands, you can follow them to be aware of the news that may interest you.
In addition, it offers a line of clothing for pregnant women with modern items that stands out from other stores that simply offer loose clothing (you can find the catalog here).
In addition to exclusive garments that you won't easily find elsewhere, you can find the ideal outfit for any occasion, whether it's a day in the park or a wedding.
As we have just told you, it also has a curvy line of its own brand, with low prices and prints for all ages.
Low prices
About You prices are as low as Asos or Zalando, so this store has come on the market to compete with the big boys.
Even so, the low prices are not what we highlight about About You, it competes with other stores for the simplicity of shipments, its large catalog and an excellent return policy.
Although you can find clothes at cheaper prices in other stores, About You has a sales section (you can see it at this link) with garments from other seasons or that have not had the expected demand, where you can find real bargains.
We recommend you subscribe to their Newsletter to be aware of all coupons or discount codes.
Payment methods and security
About You allows payment with various methods, such as Visa, Mastercard, PayPal, Maestro and cash on delivery.
Like other pages, it has security protocols that encrypt your payment data, so your purchase will be safe and supported.
Remember that whenever you pay with PayPal, you will have extra protection typical of this form of payment.
Quality
Another of About You's strengths is the quality of its articles. Although their prices are a bit higher than Shein's, the quality of the clothes is much better, so they will last longer and look better.
This is very important, especially for coats, pants and shoes, since it is advisable to buy them of good quality so that they last for several years.
Shipping
All About You shipments are free and the waiting time for your order is 3 to 5 business days if the garment is available.
If after 2 days of making the purchase, any of the garments you requested is not available, the order will be divided and they will send you the garments that they have in stock and then they will send you the others.
Return and guarantee
About You's return policy is excellent, they will give you a solution to any problem you have. If you receive the wrong item, or a damaged item, the platform will take full responsibility for the return.
You have 100 days to return any product completely free of charge, regardless of the reason.
You can use this to your advantage and buy two garments in different sizes if you're not sure which one will fit you better, or in different colors if you don't know which one you'll like better, as you can then return the garment you don't want.
Customer service
You can contact the About You customer service center through a form that you can find at this link, or call free of charge at 900 670 600 from Monday to Friday from 08:00 to 22:00. or Saturdays, Sundays and holidays from 09:00 to 20:00.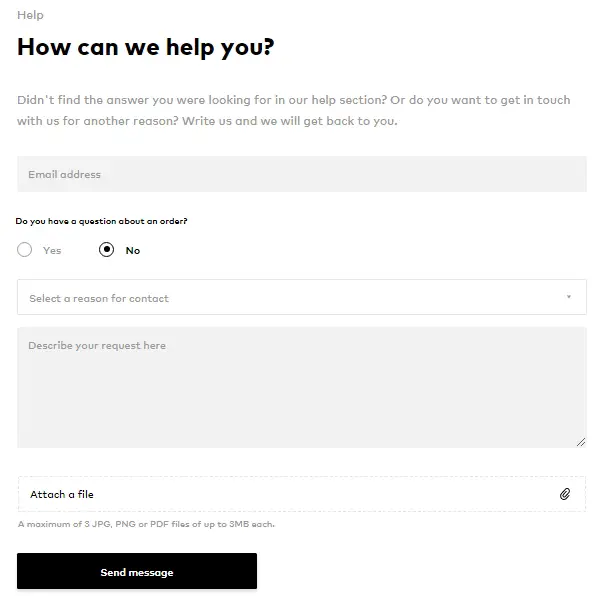 Users have indicated that communication with customer service is excellent and that they even attend you on holidays, which is something to keep in mind.
Points to improve on About You
As you have seen, what About You has to offer you is a lot and very varied, although, it would be great if, added to the figure advisor, the size of the clothes worn by the models along with their measurements were indicated to get a more exact idea of how it would fit you, we also believe that it would be convenient to upload videos to see how the garment feels from all angles.
This would be very useful since, despite the fact that the return is very simple, it would save us a step by directly ordering the garment with the size that best suits us.