Something that worries us when we go to buy clothes in online stores is the question of sizes. Sometimes it becomes a real problem to choose them, since we have no way to try on how the clothes fit us or we do not understand the size codes used in the country of origin of the garments.
It is true that each product has a size chart corresponding to each size, but no matter how much we have chosen using these instruments as a guide, the garments do not fit us well. Why does this happen? The reason is that each garment has a different pattern, i.e. the measurements of the garments are not equivalent to each other.
If the reason for this problem is already known, why don't they do something to solve it? Actually, clothing stores receive a lot of returns because of this error, so they don't do it on purpose. In fact, platforms of Chinese origin such as Romwe, AliExpress or Shein realized this situation and have modified the way they display measurements thoroughly.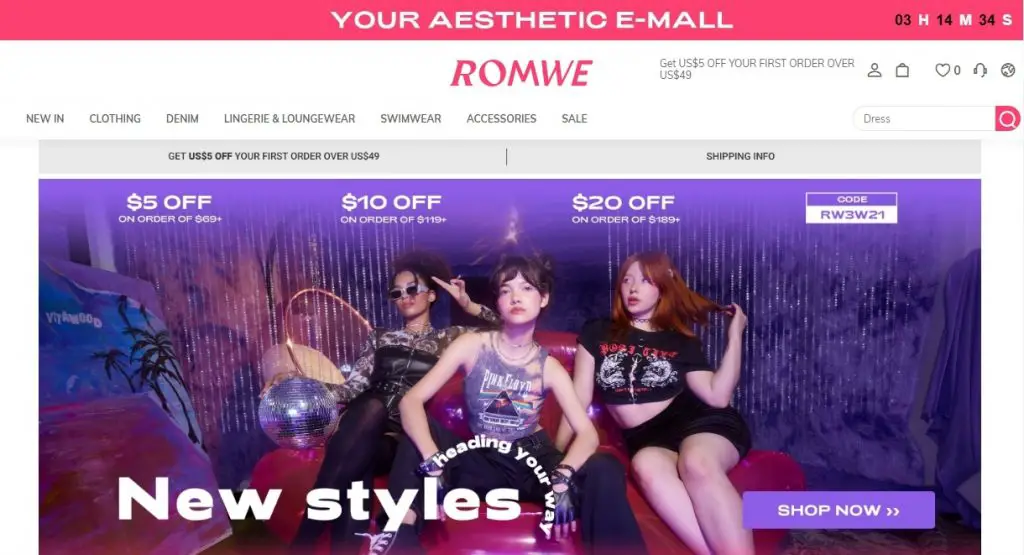 Thanks to this, we will be able to choose the right size. It also includes a section with customer reviews and photos, so you can consult and not have any doubts before buying.
In this article we are going to tell you in depth how are the sizes in Romwe and how to choose the right one at once, or at least reduce the chances of getting it wrong.
How are the sizes of Romwe products?
In principle, Romwe is an online platform whose products are intended for young women of small size, measuring no more than 100 centimeters hip.
In turn, in this online store of Chinese origin, the sizes have the characteristic of being smaller than usual. Here you will not find large sizes: the largest measure of hip circumference is around 100 centimeters, while the smallest contour is in the 80 centimeters, approximately.
When shopping at Romwe, it is recommended that you do not go by your size S, M or L, but directly by the measurements in centimeters, since each of their garments are different and you will not find a size chart that includes all of them.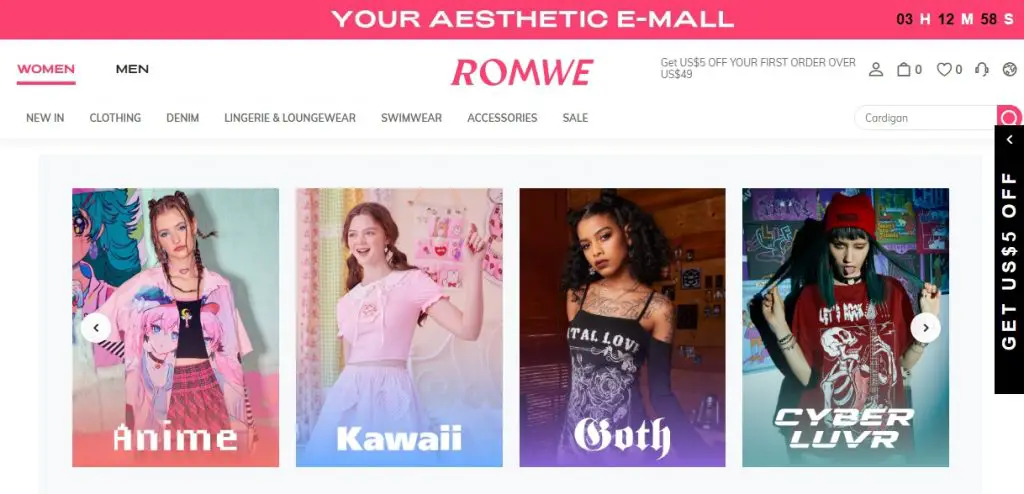 Steps to choose the correct size in Romwe
If you want to choose the correct size in this store, we recommend you to carry out the following steps:
Take your body measurements: it is essential that you know your measurements and have them on hand when choosing the size of any Romwe garment. In general, the body measurements that are taken are: bust circumference, width from shoulder to shoulder, waist circumference, arm width at the thickest part, hip circumference, thigh width, leg length from the navel and the maximum length of the foot. Once you have all of these measurements written down, continue to the next step.
Choose your style: to know which size to choose, you must decide how you prefer the garment to fit, tight or loose. If it is a coat you may prefer it to be more fitted, or if it is a sweater you can choose it wider to wear with other garments below. All these possibilities must be evaluated before the purchase, since the difference between one fit and another can be several centimeters. In the same way you should decide with footwear: if you plan to wear it with thick socks, it is best to choose a larger size.
Choose the size according to your measurements: enter Romwe, select the product you want and check its measurements. When you click on each of these measurements, the corresponding centimeters will appear and here you must check that they coincide with yours. If you want the garment to be more spacious, choose a larger size or if you prefer it to fit more, it is convenient to choose a smaller one.
Take into account the materials of the garment: if it is a very elastic garment, it can fit you well up to a margin of 5 centimeters. This means that if the bust of the garment is 95 centimeters but your bust measures 100, it will look good if it is a garment that stretches. To know the characteristics of the garment, go to the "Product Description" section where the materials are listed and it will tell you if it is an elastic garment or not. Also review the comments below each product to get a much better idea of ​​how it turned out for other buyers.
If you can't find the garment or accessory you like in your size, don't worry. You just have to wait for them to replace it, or you can find a similar item that works in the same way when it comes to putting together the look you want.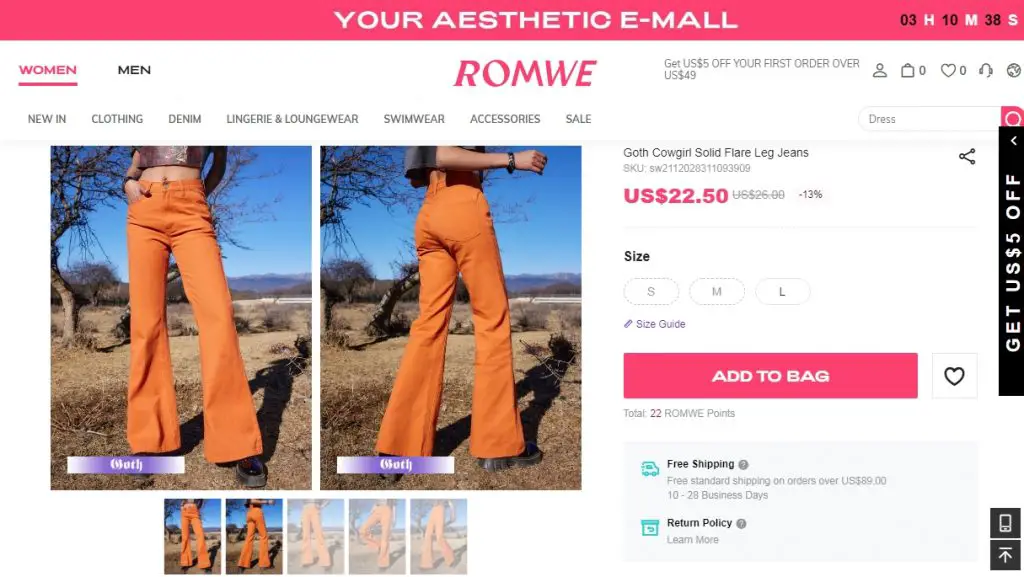 What happens if I get the wrong size in Romwe?
In case you have chosen a garment with the wrong size in Romwe, remember that you always have the possibility to make a return. Keep in mind that you will have to pay for shipping, although Romwe will deduct it from your refund.
Can I exchange a garment of one size for the same in another size? The answer is no, Romwe does not allow this possibility. What you can do is cancel the order before it has been shipped, and then place a new order with the correct size.
Keep in mind that if a garment is too big for you, you can make small tweezers by hand or take them to a sewing workshop to fix it and fit you more closely, so you don't waste time requesting the return of a product and ordering it again.
If the garment is too small for you, you have the possibility of donating it or giving it to friends or family. You can also put it up for sale as second-hand clothing on any app for a reasonable price.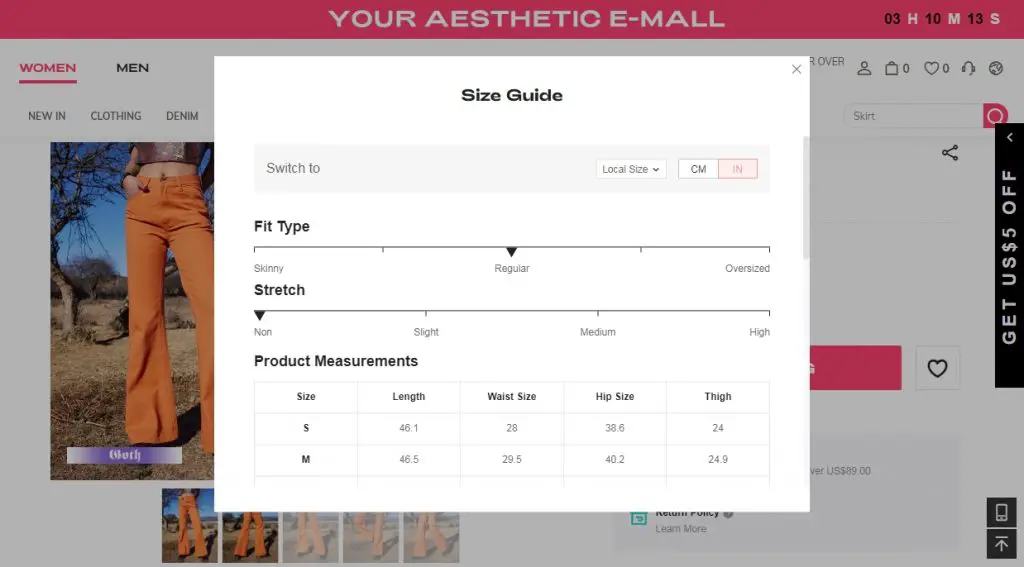 If you have found this article useful, we invite you to continue reading more about tutorials and online stores through our blog.