Gshopper is an online store that specializes in electronic products at very affordable prices. But what makes people mistrust this store is precisely the prices that their products have, especially since they have such important brands as Xiaomi, Roborock, Amazfit, JBL, Lenovo, among others.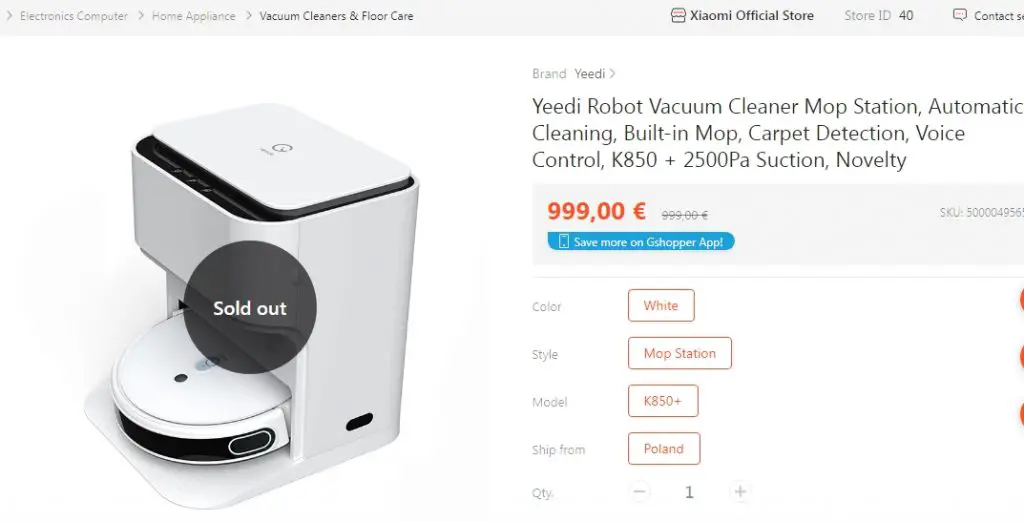 The way this platform works is that they sell products through third parties or by Gshopper itself, something that you can check when you choose what you want to search for and the name of the distributor appears above.
Is it a scam?
As we mentioned before, what makes us suspicious at first glance are the low prices that some electronic products have, but we can assure you that this online store is completely reliable, since we have made purchases without problems.
What happens is that these large and important brands usually have their agreements with this type of platform, something that benefits brands to have several incomes, in addition to making themselves known.
Not everyone can be a seller in this store, as they first go through an exhaustive audit process.

You can communicate quickly and easily through forms and email and you will receive a response almost immediately. In the same way, the website itself is the one that will do the entire process in the returns if you require it.
Brands that worked with Gshopper
Now we will show you some of the most important brands that work with Gshopper:
We started with one of the most recognized electronic equipment brands in the world. Xiaomi is known for providing high quality products such as: cell phones, televisions, watches, computers, among others.
This is an extension of Xiaomi, but specialized in handheld vacuum cleaners. They are Dyson's main competition.
It is a Chinese brand that offers good and cheap headphones, you can find a wide variety of its products also in Gshopper.
Brand specialized in smart watches with a good value for money. They run out quite quickly, so if you want to buy one, we recommend that you go at once to set them aside.
It is another extension of Xiaomi, but this time specialized in cameras of any kind, such as security, sports, cinematography, etc.
Another sub-brand that belongs to the Xiaomi family. It focuses on creating car security cameras at fairly affordable prices.
One of the favorites for gamers thanks to its popular gaming chairs and desks. Do not miss out on their offers and discounts in the Gshopper store.
It is also part of Xiaomi but this time with robot vacuum cleaners, being one of the best options in the vacuum cleaner market.
How do you know if it's really trustworthy?
One of the most reliable points that Gshopper has is that it works with recognized brands in the world of technology, as we mentioned in the previous point, in addition to the fact that its sellers go through an extensive audit process before being approved to sell in the platform, and the same happens if they want to resign.
It is a page that we recommend to make your purchases without problems. But, if you still have doubts, then check the comments of other users so that you have a broader and safer idea for yourself.

Find amazing products and discounts
Obtaining the most common products of the digital age is easy on this platform, but there are also ways to find some innovative items that until now you did not know existed and needed. First, you just have to go to the search bar and place a brand that catches your attention. Products from these companies that you did not know before may appear.
Once the results are ready you can use the search filter, which will help you find articles at cheap but innovative prices, or the most recent before the oldest. It is a powerful tool, which we suggest using as much as possible.
You can also take advantage of some forms of discount provided by Gshopper:
Coupons
Before making a purchase, the page offers you to enter a discount code. These can be seller coupons or Gshopper coupons.
This is the most desired by all buyers on the platform, since you can use it on any product you have in the shopping cart, regardless of the seller. The bad thing is that they are not easy to find: they appear more when there are sales times like Black Friday.
These can only be used within a Gshopper store, plus they are only earned when you reach a purchase minimum.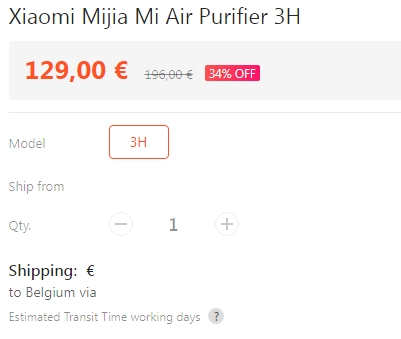 Guide to buy in Gshopper
Let's start with the most basic and that is that you have to register to be able to fully access the platform. You can do it through this link through your email.
Customer service
To establish contact with Gshopper workers you must access through this link where you will fill out a form. In it you will explain the problem you have with your order (if that is the case), placing the purchase number and the documents you think are necessary. You can also try to contact them using their email: [email protected]
Guarantees and returns
You must contact the platform within the first 14 business days to start managing the return. This process must start after you receive the product in your hands, otherwise they will not be able to properly attend to your situation.
Then you will explain what the problem was with the package so that the page gives you the necessary information to manage the return of the item together with the refund of your money.
The refund process can start after 14 days of receiving it, however we recommend that you do it as soon as possible so that you do not miss the date for something.
Steps to follow
1.- First you will have to give the order number so that they can search for the package information.
2.- Make sure to return all the items in their original package and then send it to the address that the same page will give us.
Extra data: we recommend that you make the shipment the first week after receiving the steps for the return.
Once you have completed the steps, the refund will be made in another 7 business days, but sometimes it can take a little longer than expected. If your money hasn't arrived in the account in less than 10 days, contact customer service or via email.
Shipping and customs
Shipments within the country are usually faster than international shipments as a general rule, so do not stress if your package takes a while to arrive. You can also track it with the number provided on your products once you make the purchase.
One of the advantages of Gshopper is that they have different warehouses in almost all parts of the world, so it is possible that your shipments arrive faster. They are usually free, but you may have to pay a small fee depending on the seller.
Secure payments
You can make payments on Gshopper through the following platforms: PayPal (one of the most secure and preferred by us), credit cards, Visa, Mastercard or American Express, Alipay and WeChat Pay, even though the latter is only for China.
You can also make your payments with the local currency, either in euros or dollars, but if yours is not one of those, then you will be charged a commission.
Browse safely
Gshopper has the security certificate from McAfee Secure, which guarantees security for users. What this certificate offers are the following points:
No malware detected on the page.
No malicious links.
Valid SSL certificate.
No phishing.
Is it worth buying from Gshopper? Advantages and conclusions
In quite short words, the answer is that it is worth buying on this platform, since it offers a wide variety of advantages that other similar online stores do not have.
One of its advantages is that you can buy wholesale to open your own business, which is known as Dropshipping, or just get high-quality products at one of the most competitive prices on the market.
We will explain some of the ways in which you can benefit from this website:
Dropshipping
Dropshipping is basically about buying products at a lower price and then selling them at a slightly higher price to make a profit without the risk of running out of products to sell. The best thing is that Gshopper supports this type of business, as it allows you to make bulk purchases without major problems.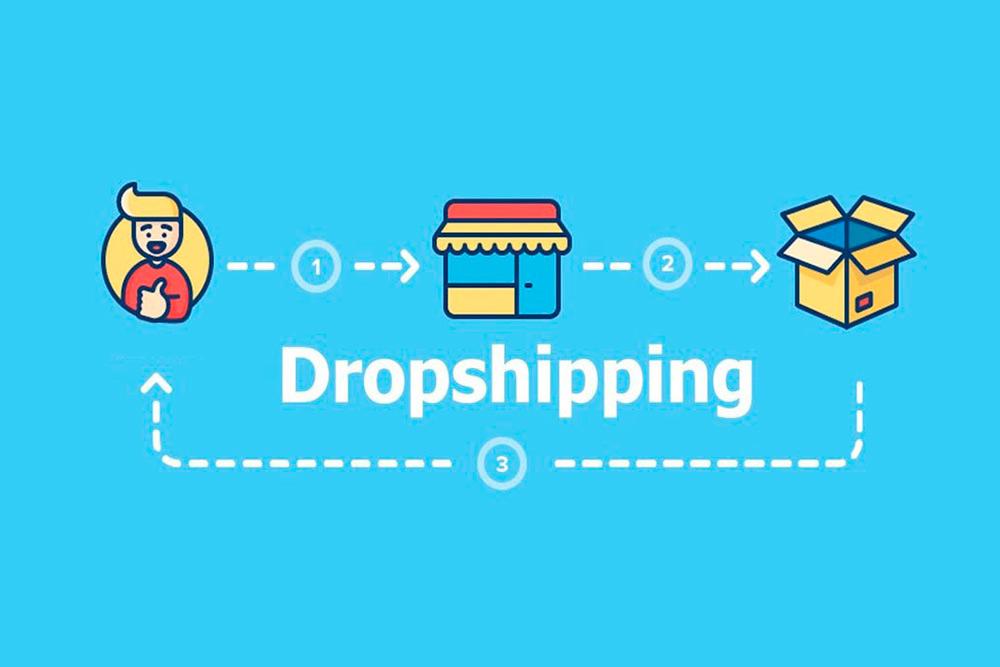 Buy wholesale
If you have been interested in the idea, then you just have to go to the product you want to buy and make sure there is a sign that says "Wholesale Inquiry", you click on it and a window will open for you to enter your data. The vendors will give you some special discounts for the large quantities of products you want to take.