Honey is a PayPal extension that has become very popular among users who want to get discounts every time they shop online. If this is your case, continue reading because we are going to tell you how to use this app in a simple way.
How does Honey work?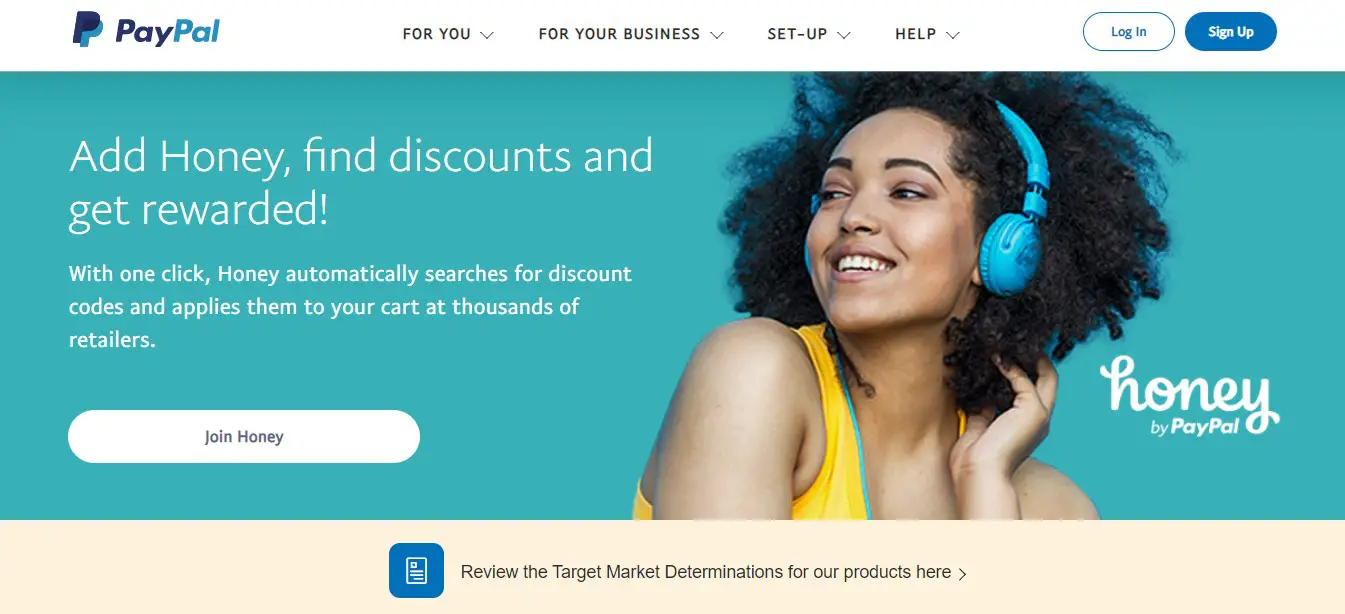 To save on your online orders, Honey works both with browsers and with its collaborative mobile application, in which users can add discount codes for others to take advantage of, each time the extension notifies them in the different stores they visit.
In addition, Honey allows you to automatically track coupons online. In other words, with this extension you have two ways to take advantage of discount coupons: by automatic tracking on the network and by warning other users.
Now, if we talk specifically about Amazon, we must take into account some aspects of Honey to know how to make the most of its discounts on each purchase.
How is Honey used on Amazon?
The first thing you will notice when you enter Amazon is the warning that Honey is not a safe extension to use for your orders. Although this tool is reliable, it is most likely that Amazon is planning to develop its own discount extension and that is why it is unaware and tarnishes Honey's reputation.
Keep in mind that Amazon sellers indicate the available discounts on each of their products. If you are going to use Honey, first make sure you don't have another discount to apply to your order.
When you find a discount, you must click on "Apply coupon" and it will be added to your shopping cart.

Steps to use Honey on Amazon
The steps you must follow to use this extension vary depending on where you use it: from the mobile or from the computer.
If you want to use it from your mobile, you must first download the Honey application and search for Amazon in the list. Then copy your discount coupons when you are placing the order and finally finalize the purchase.
To use Honey on Amazon from your computer, you must first find and install the extension in your browser from this link. Don't forget to turn it on to track discounts at the stores you visit.
Now add the products you are going to buy to the Amazon cart and then start the payment of the order. When you have to enter the shipping address, you must also add the discount coupons there.
Here, Honey will automatically appear on your screen and tell you what coupon codes are available for Amazon. You will also see a button that says "Test coupons" and when you click on it, they will be automatically tested to identify those that are available. It is recommended that you try each coupon manually.
Finally, use the coupon that appears active, apply the discount and finish the order.

Is it safe to use Honey on Amazon?
This is a question that our readers often ask us and the answer is that Honey is as safe to use on Amazon as it is on any other online store.
It's important to note that Honey's biggest danger is when you test coupons before processing payment. It is that the extension executes a code that allows you to modify only the coupon field to add them, but how do we know that it is not taking some other data?
Since we can't know for sure, it's best to test the codes manually yourself and prevent Honey from running automatically. So, once you see the "Try Coupons" option, don't click here. In this way, you will prevent the code from executing and you will be out of danger.
The safe way to try Honey coupons on Amazon is to copy each coupon and try it directly in the "Coupons" space on the store's website. This is also valid for any other marketplace.
With these tips, you have surely learned to use Honey in your purchases to obtain more discounts. Be sure to visit our blog with more reviews and tutorials about online stores.