It is likely that you know this store but perhaps you have not yet dared to buy because you do not know how shipments work and you prefer to avoid inconveniences.
To answer your questions, today we are going to tell you everything you need to know about PatPat shipments, so you can place orders at very low prices on clothing for boys, girls, babies and maternity.
PatPat is a store of Chinese origin that has a website and a mobile application where it offers its products. Mainly, it specializes in clothing for boys, girls and babies, as well as maternity clothes and household items.
One of the standout features of this store is its low prices. It also has a presence on AliExpress, just like Shein.
Next, we will refer to PatPat's shipments in detail, so that you can easily place your orders.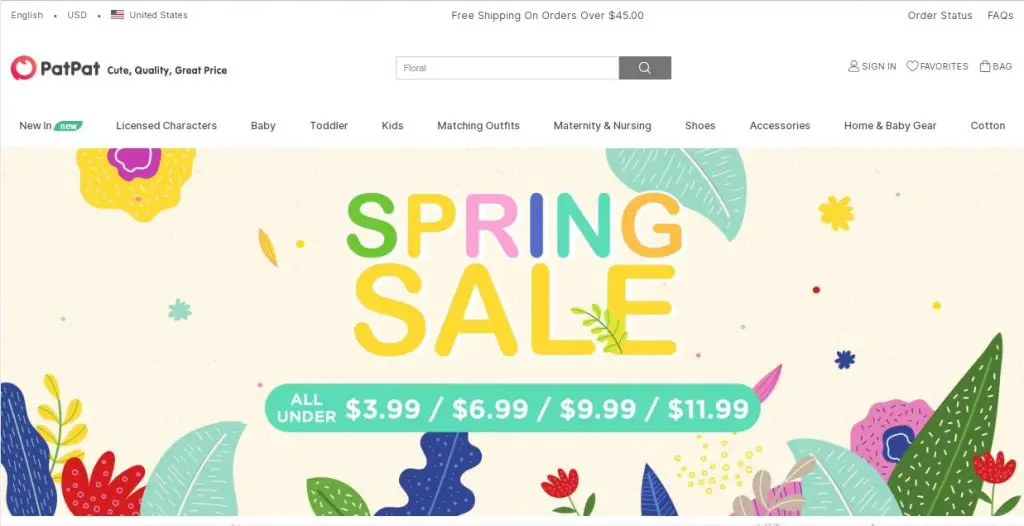 To which countries does PatPat ship?
As PatPat is an online store from China, it ships internationally to countries such as Spain, the United States, Mexico, Peru, Colombia, Ecuador, Chile, Argentina, the European Union, and many other countries.
If you enter the PatPat website, in the upper left you will find an option to select the language you want and you will be redirected to the web of the country you choose, with the corresponding offers and prices.
It is important that you first choose the country from which you will make the order, so you do not have problems when buying.
How PatPat shipping works
When you place an order at PatPat, you must take into account that there are two different times: the preparation of the package and the shipment. So, to calculate when you will have your product, you must add the preparation time to the shipping time.
The companies that are responsible for sending the package vary according to the country from which the order is made.
Types of shipments
When buying at PatPat you will find two types of shipping:
Express Shipping: it is the fastest that the store offers and it takes approximately 15 days to arrive. To get it, you must make a minimum value order that will depend on your country (in Spain it is 84 dollars). If you don't reach that amount, you can pay shipping with $24 or opt for free standard shipping.
Standard Shipping: although it is slower, it turns out to be the cheapest. It takes approximately one month. To access this shipment for free, you must make a minimum order that varies according to each country (in Spain it is 47 dollars). If you do not reach that amount, you will have to pay around 12 dollars. When making the purchase you must choose the type of shipment that best suits the price and arrival time needs that you have.
How long do PatPat shipments take?
The shipping time will also depend on the country you are in, but it can be said that they are very similar to those of Shein or AliExpress. As we already said, for express shipping you will have to wait between 10 and 20 days, while standard shipping will arrive between 15 and 30 days.
Keep in mind that you have up to 30 days after it has arrived at your home to return the order or refund.
Tracking PatPat shipments
This store allows you to track your orders and be up to date at all times. To do so you must:
Access your account on the PatPat website or APP.
Go to the order section.
Click on the order you made.
Observe where you are with the information provided by the page or app.
PatPat shipping rates
As we have already said, at PatPat you can get free standard shipping as long as your order costs the minimum specified by country. In the case of express shipping, it can also be free if you meet the minimum order amount.
In this link you will find the table with the updated details of PatPat shipments by country.
We hope that with this article we have provided answers to your questions about PatPat shipments and we invite you to continue reading the content of our blog.