Like every day, today you have the opportunity to change what you do or start from scratch. If you have a physical store and want to make your way to online sales, or start an ecommerce venture, AliExpress Plaza may be a very good option for you.
In this article, we are going to explain why selling your products through AliExpress Plaza is a great growth opportunity for your business and we will also tell you how to start selling here.
Types of internet businesses
Currently, internet commerce can be divided into two main types of business: on the one hand, its own online stores and, on the other, marketplaces.
Online stores
They are internet stores that have a series of expenses, such as domain payment, hosting, web design and advertising campaigns on sites such as Instagram, Facebook or Google Shopping. They also require SEO or search engine optimization, just to name a few of the biggest expenses.
Marketing occupies a very important place in the investments of this type of online business, with the aim of attracting the attention of more users to the website.
Marketplaces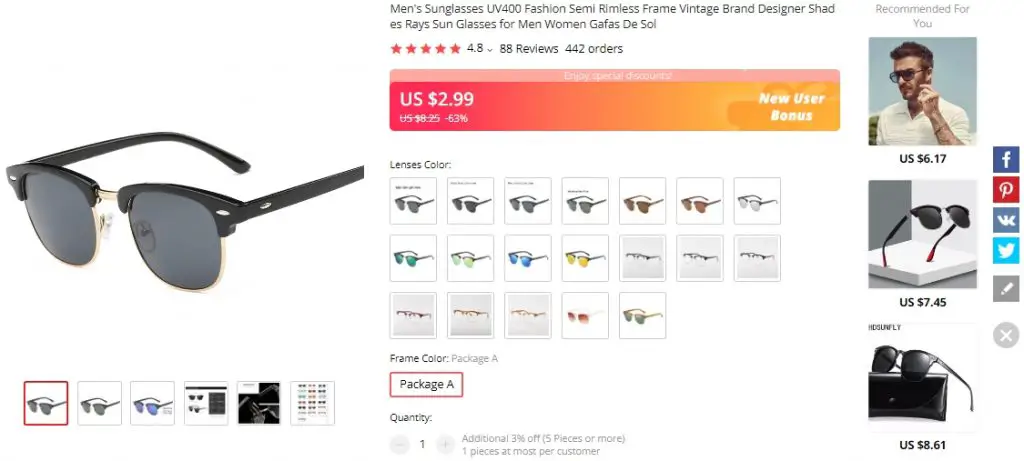 On the contrary, in the marketplaces, the investment in marketing was already made by the same platform, so that the sellers directly pay a monthly amount to be able to sell their products here, plus a commission for each sale they make. This means that it is easier to manage sales: you only have to take care of uploading the articles to the site and you do not have to worry about hosting, domain, advertising campaigns, or SEO.
At present, Amazon is the platform most chosen by companies for their online sales due to the recognition and trust that users have in this marketplace to buy without fear of being scammed.
However, you should keep in mind that Amazon keeps 15% of the price of each product you sell, in addition to charging you a monthly fee of €40 to have a presence on the platform. In case you use their warehouses, Amazon FBA will also charge you for that space. This means that a good part of the money you earn selling will go directly to the marketplace and this is where selling on AliExpress becomes a good option.
What is AliExpress?
AliExpress is a huge marketplace, similar to Amazon, of Chinese origin and with more than 40 million monthly visits. Here you will find all kinds of products at much lower prices, compared to other similar sites. It also has very cheap shipping methods worldwide. Thanks to the large production in China, it is possible to find good quality products at such low prices.
However, AliExpress has a big drawback: as its products come from China, shipments take at least 30 days to arrive, that is, on average, each product takes a month and a half to arrive at best. It shouldn't surprise you that a shipment takes two months or more.
Due to this obstacle, AliExpress loses many customers every day who prefer to place their order on Amazon, considering that their shipments arrive in just 24 hours, thanks to the Amazon Prime service. But the Chinese giant has found a solution: AliExpress Plaza.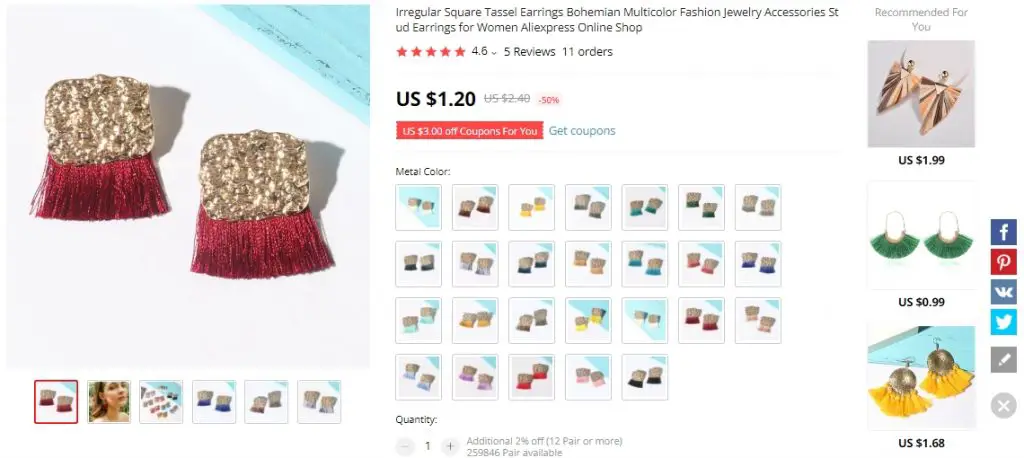 What is AliExpress Plaza?
AliExpress Plaza is a section within the marketplace in which Spanish sellers offer their products inside and outside of Spain. Chinese sellers who have warehouses in this country are also located here, so their shipments will arrive much faster at buyers' homes. For this reason, in addition to low cost, many sellers are choosing AliExpress Plaza to earn more money.
AliExpress Plaza: how does it work?
It is likely that what we have said so far about this marketplace has seemed very attractive to you. But we have not mentioned all the advantages it has for you. Keep reading and we will tell you how to sell on this platform.
No investment
To start selling here you do not need to pay any amount. You have the possibility to open your store absolutely free. In case you change your mind, you can also close it for free.
International sales
AliExpress Plaza allows you to sell in Spain but also outside this country, in a very simple way, accessing a greater number of customers and benefits.
Low commissions
Perhaps one of the disadvantages of AliExpress Plaza is that you must pay commissions for each sale you make. It is an amount between 5% and 8% of the price, that is, approximately 10% less than what Amazon charges.
Trusted transportation
This platform gives you the possibility of using your trusted shipping company, so don't worry because you won't have to make any changes in this regard. For more information about AliExpress Plaza, check the website and find out about all the advantages it offers you.
How do I sell on AliExpress Plaza?
Selling your products on this platform is much easier than you imagine. First you must register with your company data and create your online account. Keep in mind that you must be registered as self-employed and enter your VAT identification, DNI, registration address, bank account and company name.
You can process the registration right now by clicking on this link and filling in the form with the corresponding data.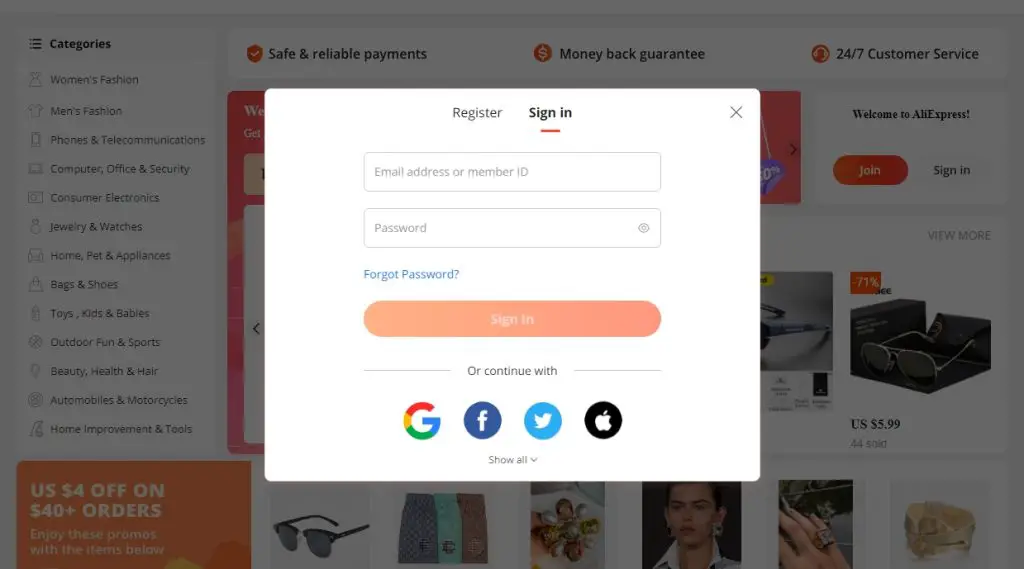 You also have "The AliExpress seller's guide", where you will find the answers to all your questions about how to register, collect money from your bank account and manage returns, among other procedures.
We hope that you have found this article interesting and that you can start your business in AliExpress Plaza. For more information, continue reading our blog, with more tutorials and reviews on online stores.