Surely you know these two great companies, but when it comes to shopping, you may have wondered: which is the best option? Today we are going to explain how each of these stores works so you can answer this question and choose what suits you best, so read on.
What is Shein?
Shein is a huge marketplace of Chinese origin that specializes in selling apparel. Both its factories and warehouses are located in China, so from there they ship all over the world, with the exception of very few countries, since it does not have physical stores anywhere.
This company manufactures its products in chain, with the Fast Fashion philosophy: that is, they create fashion garments in large quantities and market them at low prices. In addition, its online sales platform is gamified: this means that users can acquire daily discount coupons and points for their purchases, just like in a video game.
With Shein, a phenomenon has arisen in which different users around the world, especially in Latin America, buy products in the store to resell them by catalog. They are not wholesalers or suppliers of other companies, they are simply people who started a business with the success Shein has had.
Since 2014, Shein has not stopped growing on the Internet, making itself known to the public internationally. Part of its success is due to advertising and word of mouth from its customers, but also to the fact that it is an online platform with a wide variety of garments, of all sizes, at affordable prices.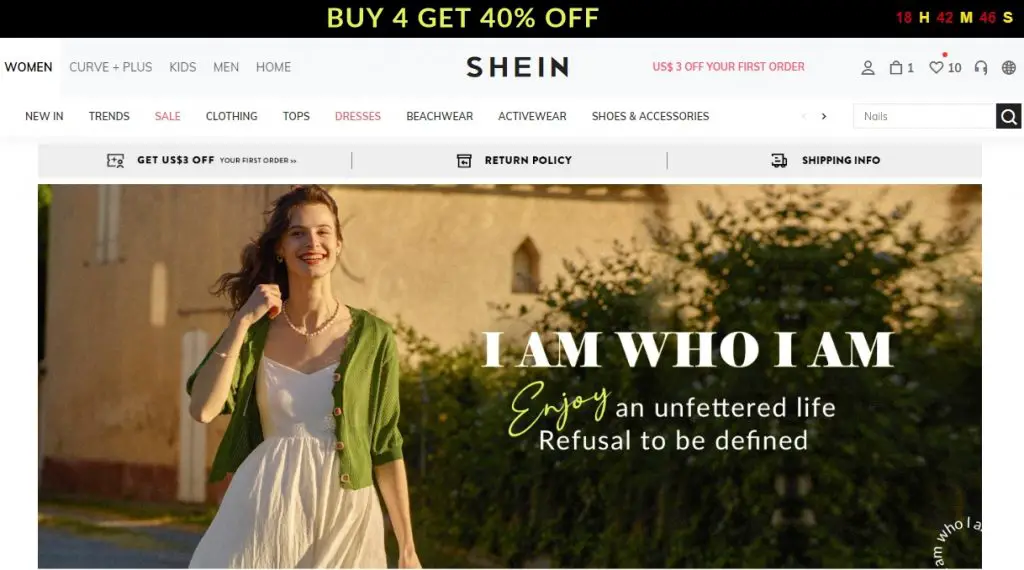 What is Zara?
Zara is a fashion brand that is part of the Inditex chain of stores. It was created in Spain by Amancio Ortega and has continued to expand worldwide since 1975. However, it was in 2003 that it launched its online store and the success it achieved was exponential worldwide.
This fashionable clothing brand is available in 260 countries, where it has stores, physical stores and sales through its online platform. In total, it has approximately 6,800 stores worldwide.
In the same way as Shein, Zara markets products with the Fast Fashion philosophy, that is, manufacturing and selling in mass. Both companies have very similar sales targets.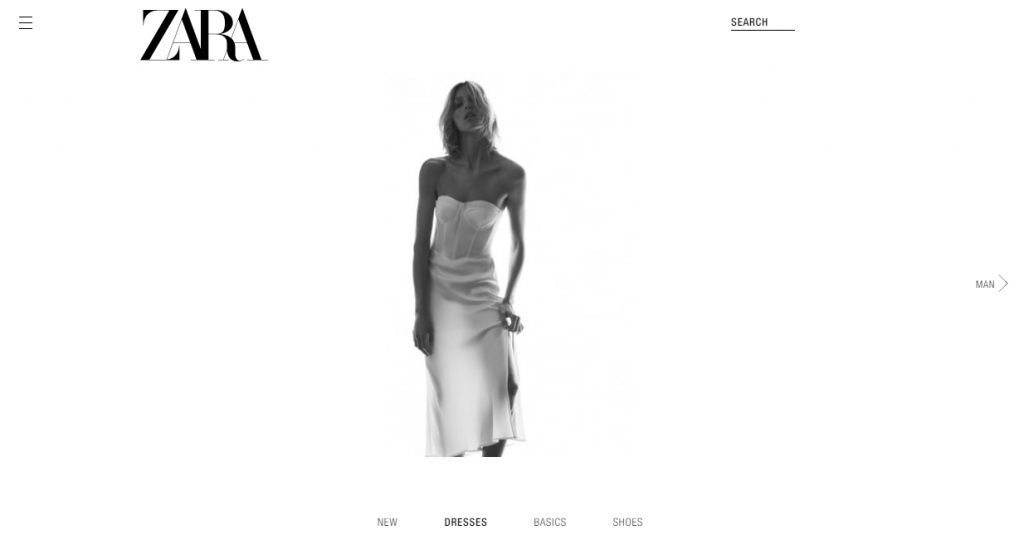 Shein and Zara: are they the same thing?
Although we have already explained that they are different companies, there are still many people who ask this question. The answer is no, they are independent fashion companies and have totally different growth objectives and concepts.
It is true that there are some similarities between the garments of both companies: this happens because Shein aims to manufacture fashion trend products and that is why it "has been inspired" by Zara's designs, as it is one of the largest companies in this sector worldwide.
What is the origin of the rivalry between Shein and Zara?
Zara opened its online store in 2003 and was very successful, until in 2014 Shein appeared to compete with the online sale of fashion internationally.
This meant a problem for Zara, since Shein started as a small fashion store and was adding a great variety of styles with garments very similar to theirs but at much cheaper prices, such as those of the Moft brand. Then, those who used to buy from Zara started to become Shein customers.
Recently, in 2021, Zara decided to follow a new strategy: it sought to become a premium clothing brand, raising its prices progressively in order to position itself before another public and prevent Shein from taking away its customers.
So, the rivalry that exists between Zara and Shein is nothing more than a healthy competition between two major companies in the fashion industry.
Comparison between Shein and Zara
To find out which is your best option, here is a comparison between the two companies taking into account the most important aspects.
1. Physical stores
Shein does not have physical stores, while Zara does. The advantage is that you have the possibility to try on the clothes in person and you don't run the risk of getting the wrong size.
2. Shipping
As Zara has warehouses all over the world, the orders you place through the online platform will arrive very quickly: at most in a week they will be in your hands. For its part, Shein does not have warehouses in all countries and that is why the orders you place in your store take 10 to 20 days to arrive, depending on where you are.
3. Returns
Both companies handle returns in a similar manner. The difference we found is that with Shein, the period of time from the time you return the order until it arrives at the warehouse is longer than with Zara. On the other hand, at Shein the return is free if it is your first item, while at Zara you will also get free shipping.
In addition, Zara will allow you to make the return for free in one of their physical stores and this means that you will receive the money back instantly, while with Shein, the only way to process the return is online and this means waiting longer for the refund.
4. Sizing
Shein has the advantage that each of its garments comes with detailed measurements and this reduces returns by size. You will have to take your measurements and look for the size of the product with which they match. This way you will avoid buying the wrong size.
On the other hand, Zara has a table of general measures and does not indicate the detail of measures by garment. This makes it easy to make a mistake when ordering from this store, if you are not used to buying their products or trying them on.
Another advantage Shein offers is that it has large sizes -up to 150 centimeters hip-, while in Zara, the largest size you will get is XXL -116 centimeters hip-. For this reason, plus-size people can't shop at Zara and end up choosing Shein.
However, this depends on the size, as there are garments that are wide enough and stretch. But the only way to know for sure is to try them on in Zara's physical stores. If we order online directly, we run the risk of getting the wrong size, unless we have a reference from someone who has ordered a plus size product and can guide us.
As for the small sizes, both companies are very similar, so most likely you will not have any problem buying this type of products.
5. Style
Zara's products have a fashion style with its own identity: they are elegant garments. Shein, on the other hand, sells numerous clothing brands of different styles, very different from each other, such as Dazy, Moft or Emery Rose, among others.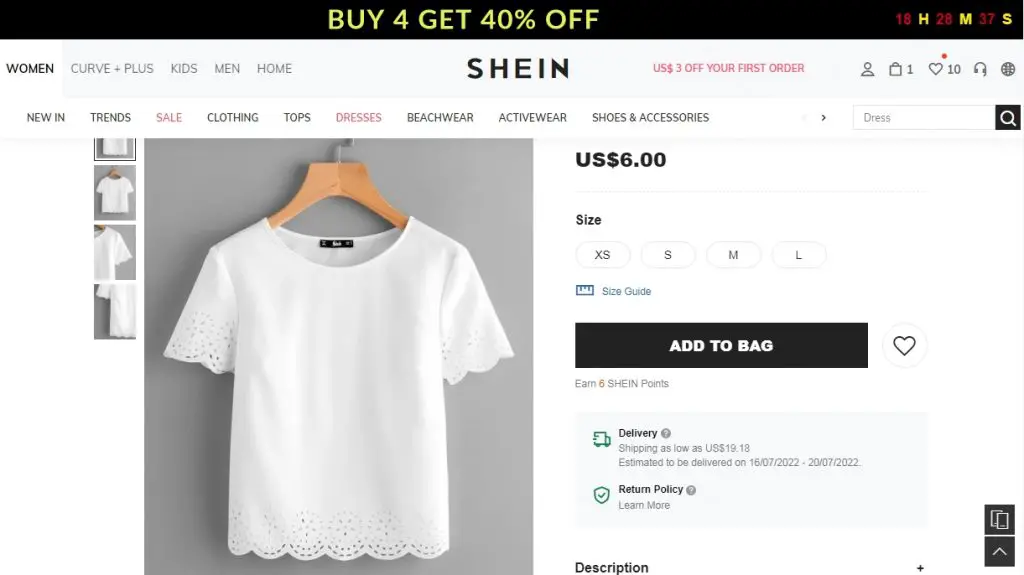 6. Coupons and discounts
In this aspect, Zara is a rather traditional store, with average prices and physical retail locations, to which the online shopping website is added as a complement. On the opposite side is Shein, whose only way of selling is through its online marketplace.
Thus, all of Shein's efforts are put into the online store and that is why it offers more discount coupons, offers and promotions on a daily basis, easily accessible to customers. In contrast, Zara does not usually offer discounts other than those during its sales period as it has to take care of the costs of its physical stores.
7. Quality
Surely this is one of your biggest doubts about the comparison between the two stores. Actually, the answer is not as precise as we would like. Zara has better finishing touches and finishes in the manufacture of their garments, which at a glance you can see that they are designed by professionals. On the other hand, Shein has garments with good finishing touches, although also some not so good, depending on the price of the products.
It is important to note that the fact that Zara's prices are higher, does not mean that the garments do not break or are not ruined over time. In other words, it doesn't matter where you buy, it depends on the garment you purchased.
Why choose Shein to shop online?
As we already said, if you wear large sizes -more than 116 centimeters hip- you'd better shop at Shein. Also if what you are looking for is fashionable clothes at low prices, or if you want to have a wide variety of garments to combine with each other, even if it is not the latest fashion trend, Shein is your best option.
Why Zara is a good option to buy clothes?
If you want to buy a fashionable garment and be able to try it on regardless of the price, as long as you are a size below 116 centimeters in the hips, Zara is an excellent choice. It can also be an advantage to buy clothes from this company if you are interested in using a recognized brand in your clothing.
If you are one of the people who support the Slow Fashion trend, that is, the conscious production of fashion garments, it is not recommended that you use neither Shein nor Zara, although the latter is incorporating the manufacture of products from discarded garments that customers themselves leave in the containers.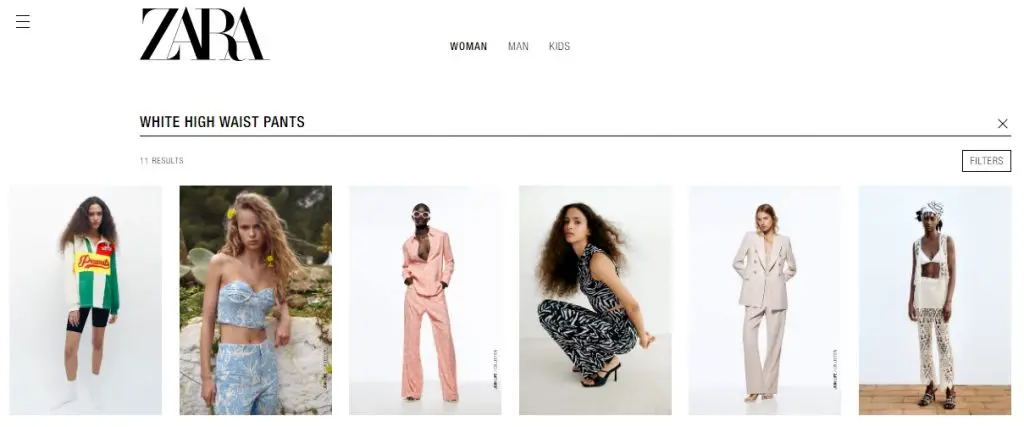 After all the above, we hope you can make the right decision about where to buy your favorite clothes. If you want to read more content about online stores and shopping, we invite you to read more articles from our blog frequently.