If you sell second-hand items online, whether you fix them or simply sell them, Wallapop Pro is a very interesting option if what you want is to earn more money.
Whether you are self-employed or not, you can use this platform and take advantage of it. Next, we explain how to use it.
How does Wallapop Pro work?
Wallapop Pro is a Wallapop subscription service that allows you to manage sales professionally. With this function, your activity will go from being a simple hobby to becoming a real online business to reach the public with your products.
What are the advantages of using Wallapop Pro?
By using this service, you will notice a big difference from the normal Wallapop account:
Personalized profile: Wallapop Pro allows you to customize your profile to differentiate yourself from the rest of the sellers and convey greater confidence to the buyer with a professional account, indicating your website and telephone number.
Greater visibility: Here your ads will be visible to a greater number of people as if you had paid to promote yourself, so you will not need to spend on this concept.
Active ads: In your Wallapop Pro account, your ads will always be active, that is, they have no expiration date.
Greater number of articles: With this function and depending on the rate you pay, you will be able to sell more than 200 articles through the platform.
In addition, Wallapop Pro has a home collection service for your products.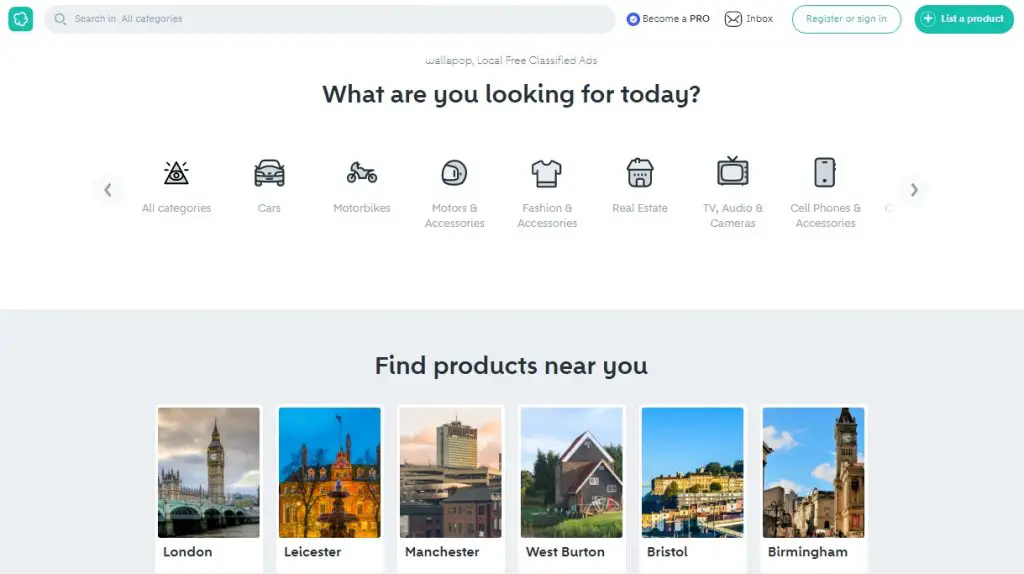 Why should I join Wallapop Pro?
With Wallapop Pro you will not only be able to sell in greater quantity, but it will also allow you to professionalize your sales activity through the platform. But this is not the greatest utility of the service: the most relevant difference is the validity of the ads.
When you create an ad on Wallapop, after two months they are inactive and no user can see them anymore. Remember that these ads are counted as one more product of the 200 that you can upload to sell. That is, if you do not activate them again, you lose the possibility of selling this or another item. So, if you want to increase the number of products, you must access Wallapop Pro.
What rates does Wallapop Pro offer?
This service has 5 different rates that depend on the maximum number of items you want to publish to sell on your profile:
Wallapop Pro Basic: With this service you have a limit of 200 ads just like with your normal account. The difference is that Pro Basic will allow you to customize your profile, get more visibility and your ads will not expire.
Wallapop Pro 400: to all the advantages that Wallapop Pro offers, add the possibility of uploading a maximum of 400 articles.
Wallapop Pro 1200: with this rate you will have access to a maximum of 1200 ads plus all the advantages that we have already mentioned.
Wallapop Pro 2000: allows you to upload up to 2000 ads, with all the advantages of a professional Wallapop account.
The price of each of these rates does include VAT.
Does Wallapop Pro charge commission?
You should keep in mind that Wallapop Pro has a big disadvantage: no matter how much you pay the monthly subscription, it will charge you a 10% commission for each sale. And customers will have to pay for the shipment of the products they have ordered.
Can I cancel Wallapop Pro?
The answer is yes: you can cancel the subscription whenever you want, although it will remain active until the end of the month. From this moment on, you will no longer be charged and you will have your normal Wallapop account again.
Do I need to be a freelancer to use Wallapop Pro?
You do not need to be categorized as self-employed to use this service. In Wallapop anyone can sell. However, keep in mind that if you sell a large number of products, you will make a lot of profit and this can attract the attention of the Treasury. The alert appears when you win more than €300 with taxes included.
Our recommendation is that, if you are not yet self-employed, you start selling in small quantities until your business is consolidated. Then join Wallapop Pro and sign up as a freelancer collecting the VAT corresponding to your products to pay the Treasury.
It is important that, when placing the price of your products, you take into account VAT and other expenses, whether you are self-employed or not, because it will allow you to have an idea of ​​how your items would be sold if you were self-employed, that is, with a higher price due to taxes.
It is best that you calculate how viable your Wallapop sales project is before taking action, knowing the initial costs, the value of taxes, your profit, packaging cost and stock investments, if applicable.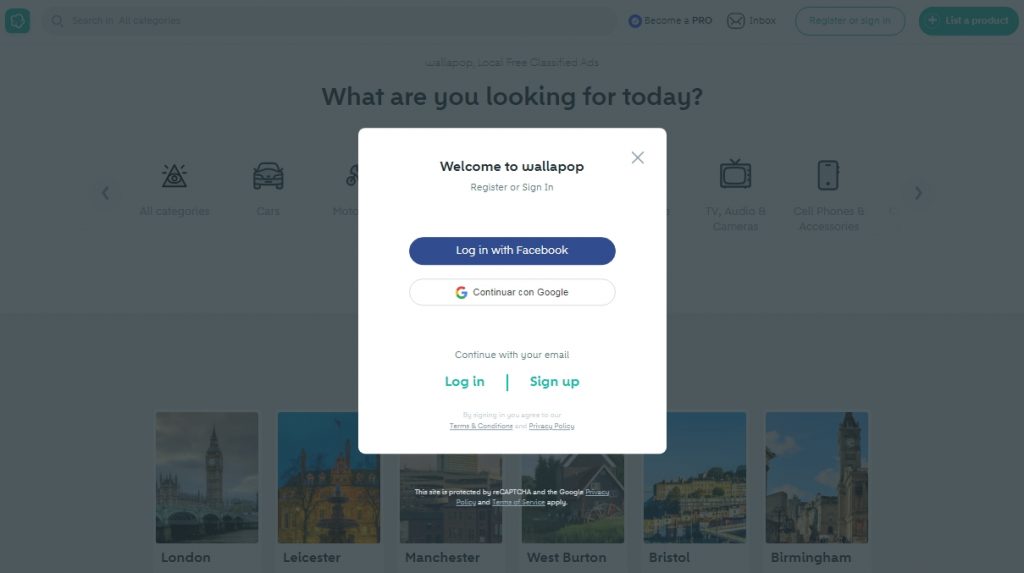 Is it worth using Wallapop Pro?
According to our analysis, Wallapop Pro is worth it if you are serious about online sales, as long as when doing the calculations of your business, your profit is greater than your expenses. Also, as is logical, that the sales within the platform are numerous.
If you see that the numbers don't work out for you, you can try other platforms such as Vinted, eBay or TodoColección.
If this article has been helpful to you, be sure to visit our blog, where you will find more information and reviews about shopping and online stores.