Surely you already know Shein, and if you have shopped at this online store, you must have noticed that there are days when some products are cheaper. When is it convenient to buy, then? In this article we are going to give you the information you need to save more money on your order.
Sometimes on Shein you are going to see that some items that are on sale, have higher prices than usual. This calls our attention because we are supposed to go to this platform to get cheap prices, not to spend more on an order that will take many days to reach our hands.
It is true that the clothes Shein sells are not available in other stores but we are interested in buying them for less money, since both low prices and good quality and access to discounts are the aspects that interest us most about this online store. Below, we are going to give you some tips so you can get the product you like so much at a good price.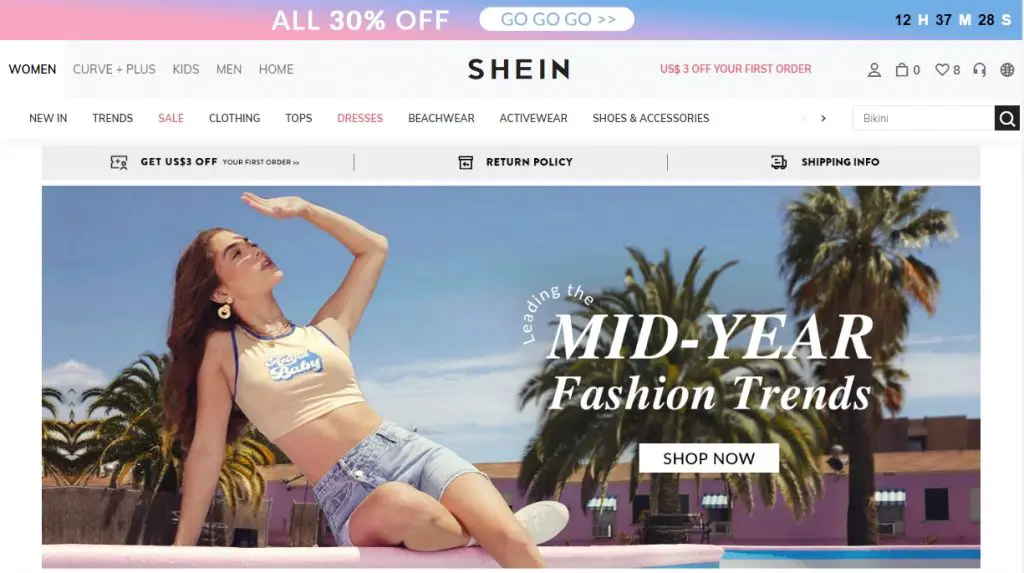 Some tips for shopping at Shein
Shop the day you shop, it's important to keep the following tips in mind, otherwise you risk overspending:
Take enough time to look for clothes: don't rush to shop at Shein because the key to find clothes at good prices is to invest a lot of time in the search.
Check the flash sales section: if you visit this section of Shein you will find good quality clothes with great discounts. However, keep in mind that products here sell out quickly.
Know the clothes you need: without entering Shein, you should know exactly what you need to put together an attractive outfit before ordering. Otherwise, you risk buying any nice item you see without analyzing how to combine it with the rest of your closet.
Save in the basket the products of your interest: use this tool to store what you plan to order, so when the time comes, you can do it quickly and take advantage of those days when it is cheaper to buy.
Organize your wish lists: if you take the trouble to organize the lists, you will have a global view of which products have dropped in price or some alternatives to buy with discounts and store points.
Do not delay in buying: when the time comes to buy at Shein you should know that you run the risk that the clothes are sold out and you have no choice but to wait until new stock arrives. It is recommended that you place your order as soon as possible.

What day is the best day to shop at Shein?
To know if a day is suitable to shop at Shein or not, we must take different aspects into account. Below, we answer you when it is convenient to place orders here and make the most of the discounts offered by this platform.
Is it better to shop at Shein on Sundays?
The answer is a resounding yes. Shein could notice that its users are not in the habit of shopping online during weekends like the rest of the days. That's why, with the aim of generating more sales, it decided that those who place their orders on Sundays, can access free shipping.
Keep in mind that there are also promotions such as sales days, Cyber Monday or Black Friday that are not usually on Sundays, so it is impossible to combine these discounts with free shipping. Here you will have to choose which discount suits you best.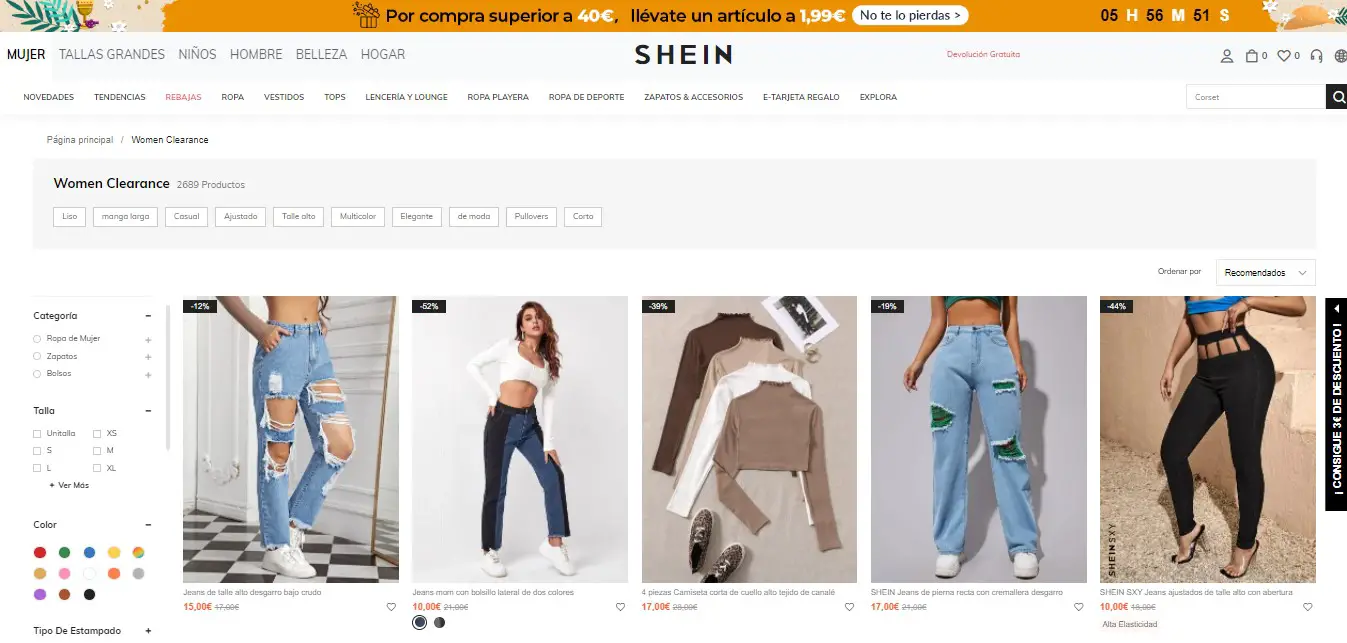 What days are there offers at Shein?
Remember that the most opportune days to shop at Shein are those in which there are offers and promotions, because here you can get rebates and discount coupons to take the products you want at the lowest cost. Usually, these days are Cyber Monday, Black Friday, 11.11 and 12.12, but you should not forget the offers during January and July.
Shop at Shein no matter the day, with coupons and gift cards
The best day to shop at Shein is any day when you have discount coupons or points available with gift cards. If you combine these sales with some of Shein's sale dates, you're going to get your order for very little money, so pay attention.
If you found this article interesting, continue reading the content of our blog and find out all the news about shopping and online stores.