Today buying with a credit or debit card is the most common. The increase in online purchases has facilitated the arrival of more users to certain types of products, since it is very easy to use virtual means of payment, among which are cards.
Its simplicity lies in the fact that you only have to enter the card details to place the order.
Even so, and despite the increased security when shopping online, transactions may have errors.
In this article we will tell you what the errors can be when buying on Shein with a card and how to solve them.
Have you had problems paying with a card at Shein?
After adding your card details, a message may appear warning you that an error has occurred during the payment authorization process.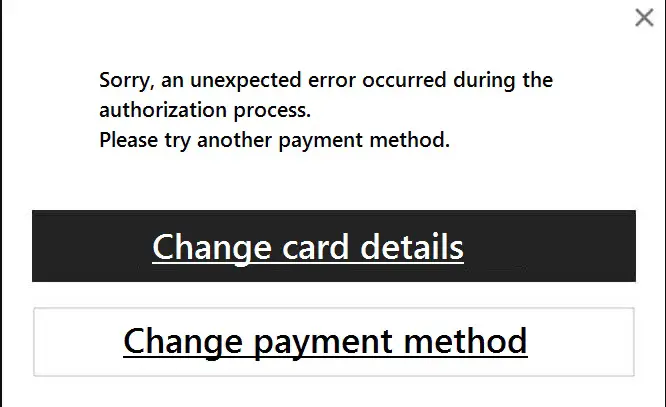 Next, we will list the reasons why this message may have appeared.
You have entered wrong data
There are several card data that you must enter, so you can fail to enter some (such as the CVV security code or the card number). In that case, the payment will not be authorized, since there are specialized programs to check this.
Please re-enter the data correctly to fix this issue.
You cannot make the purchase with the card
If the problem when making the payment is in the card (as in the case that it has no balance), you should contact your bank to check what the problem is.
If they don't find any issues, check to see if another of the situations on this list is happening.
Security bug
When the Shein system detects that the data does not match, it can block the payment and request a new order.
To enable you to buy, Shein may ask you for photos of your identity document and your credit card to verify your identity.
If you do not want to provide this information, later we will tell you the alternatives to cards that you can use to make your purchases.
Temporary failure
Payment systems can collapse when there are many people buying, such as on special dates or holidays.
The solution to this is to wait and try to make the purchase at another time.
Alternatives to card payment
If you have not been able to solve your problem, or if you prefer to use another payment method, below we will tell you about the alternative payment methods offered by Shein and the possible solutions to errors in card payment.
PayPal
If you are a PayPal user, you will know that this is one of the safest payment platforms, as it offers excellent buyer protection. To buy at Shein you don't need to register, just add your card details so that the purchase is added as one more charge to your account.
If you sign up for PayPal, you can pay with a bank account, in addition to paying with your credit or debit card.
Remove the items from the basket and add them again
This can be a useful solution when the checkout or payment process cannot be processed due to a platform error.
We recommend that you write down the codes of the products that are in your basket, so you will not forget any of them when you add them again.
Contact your bank
After several failed attempts, your bank may block your card to prevent fraud. If this happens, you may not be able to pay with your card or PayPal on Shein.
Contact your bank to have your card unblocked.
Contact Shein
We have already mentioned that Shein's customer service is excellent, so feel free to contact the platform via chat or message. Lastly, remember that Shein has a very efficient customer service. They will answer all your doubts and questions through their chat or by message.
At this link you can access the customer service center and contact in contact with a Shein agent.