Chic Me is an online store of clothing, accessories and different garments for women that has increased in popularity in recent months. Through this link you can access it.
However, even though it is winning the hearts of consumers, many users still have some doubts about whether shopping in said store is reliable, so in this article we will help you reveal some of your possible concerns.
What is Chic Me about?
As we mentioned before, Chic Me is an online store, born in China in 2015, that specializes in women's clothing at fairly cheap and affordable prices. They ship around the world, in addition to having discounts, promotions or methods so that your shipments are completely free.
How can I shop at Chic Me?
If you are a regular buyer of AliExpress, you should have no problem when it comes to wanting to purchase some of the products that Chic Me offers. But, in any case, we will give you some basic points that you must take into account to buy without problems.
First, register through this link, then add the products to your shopping cart and, finally, click to buy .
Will I have problems with customs?
Here is one of the problems of shopping with Chic Me and it is that it does not have the IOSS system, so it is likely that you will have problems with customs. If your package is held, you can review our article on Updated customs information so you know what to do.
However, it is likely that nothing will happen to majors and they will let your package pass without problems without charging you VAT.
Advantages of Chic Me
Within the benefits of Chic Me we find that you will not have problems with sizes, since there is also the section for large sizes called Chic Me Curve&Plus. In addition, you can find everything from lingerie to formal or casual clothing, daring and cheap clothing, and elegant and quality garments, without having to lose all your money on that purchase. You can find coupons and discounts to save some money, you can pay in installments and their catalog is always up to date with the latest fashion trends.
Ways to save money at Chic Me
In this section we will show you some of the methods you can use at Chic Me to save some money on your purchases.
Discounts and coupons have become common in this type of online store, so you should make the most of them. If you want to find some of these promotions, you can easily find them on the main page here.
They have new promotions every week, as well as some special events where you can play some games to get gifts and significant discounts on your purchases.
As in Shein, this store has a points program that works to reward its most loyal buyers. You can earn these points in the following ways:
Verify your email to earn 100 points.
For every dollar spent on your purchase you will have 1 point.
You will earn 200 points if you make suggestions through the "Suggestions and Bugs Report".
You will get 100 points if you upload photos or videos of the purchases you have made.
If you make comments about what you think of the clothes you received, you will get 10 points and 20 points if you accompany it with an image.

One recommendation that we give you is that you regularly review the mobile application, as you may come across some extra actions to earn points that will not be seen in the web version.
Extra data: in this link you will have more detailed information about the points by Chic Me
Extra fact 2: You can see a little more about how Shein points work in our article
Track your packages
The first thing that will arrive after you have made the purchase is an email to your e-mail where the tracking number of your package will be. With that number you can track it through your account, you just have to go to "order tracking", give your purchase and then "tracking".
Extra fact: You can track your orders with external applications using the tracking number. Click here to see a little more information.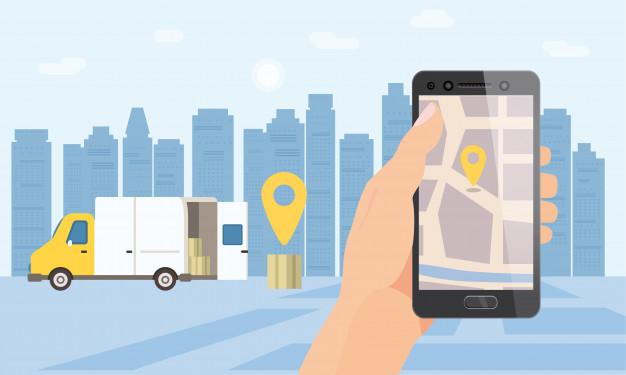 What do I do if the product runs out?
Although it is not common for an item to run out of stock, the page will still recommend different products to replace the one you wanted or to obtain a refund. In this link you will see a little more information about it.
Important fact: If you realize that your package did not arrive complete, it is likely that the store has divided it into several, you should not worry, but still check with customer service.
What payment methods does Chic Me accept?
In Chic Me you can make your purchases with the following methods:
Visa, Mastercad, Maestro, American Express cards, among other common forms of payment.
PayPal: one of the safest platforms to make your purchases, as it makes refunds easier and has special protection for its users.
You can even make your payments in installments thanks to Klarna and Afterpay without problems and without interest. It works as follows: you must pay a part at the time you make the purchase, the two remaining payments will be made automatically every 30 days.
If you want to know a little more, you can go to this link.
Is the shipment good?
The shipments are safe, and your packages will arrive at your home without problems, which gives it a positive point. Standard shipping usually takes between 10 to 13 business days and you can also get it for free if you reach a minimum purchase. It's a bit pricey compared to shipping from other online stores, but it's still convenient.
If you want to know a little more about shipping then click on this link.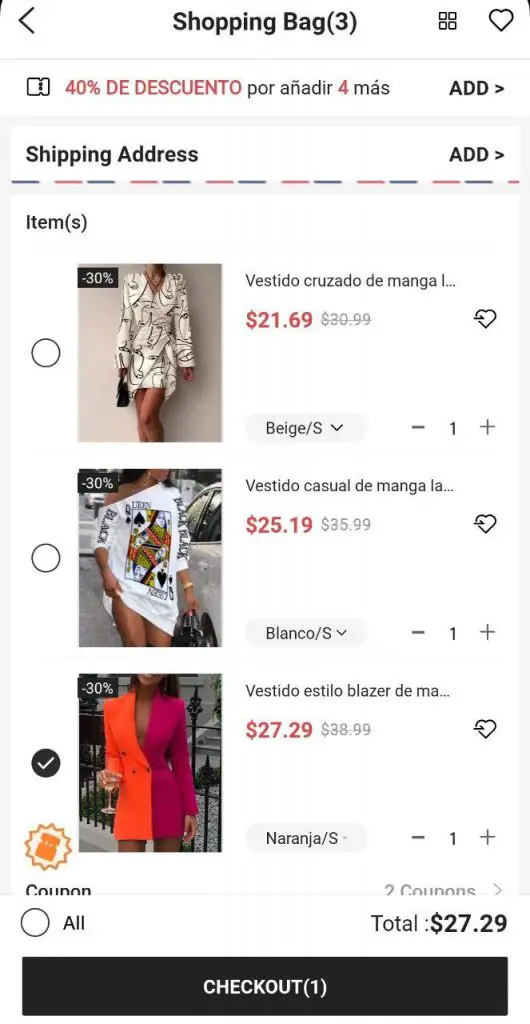 Returns and refunds
Returns can be made within the first 30 days once you have the product in your hands. However, you will have to bear the shipping costs unless the product has a manufacturing defect or has arrived damaged.
The money will be refunded by the same method in which you paid for your purchase. With PayPal you will receive your money within the first 24 hours and with a credit card it will be from 7 to 15 business days.
Garments such as: swimsuits, bodies, jewelry, accessories and swimsuits cannot be returned. See a bit more of the details in this link.
In general, the issue of returns and refunds is well structured, but you will not have intermediaries, since the purchase is directly linked to the store.
Quality of clothes and sizes
Another point in favor of Chic Me is that it has a wide variety of sizes for most bodies, in addition to the fact that you will be able to calculate the measurements for yourself in a simple way, since they are similar to Western sizes.
As in Shein, this store presents its own size chart so you can measure it with your body.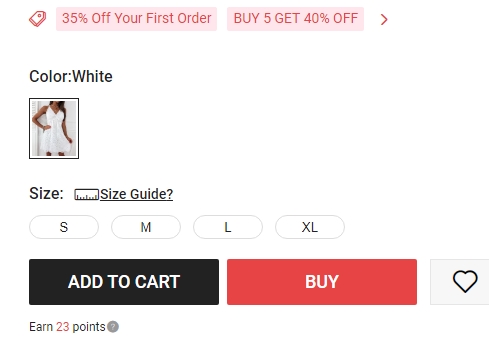 The quality of Chic Me garments is good and we can read good reviews from consumers. In any case, we recommend that you always review the comments section, as it is what will allow you to have a broader vision of whether what you want to buy is really what you expect.
Customer service
You can contact Chic Me in the following ways:
Whatsapp: your messages will be answered approximately within 24 hours.
Chat: this is a special chat within the website or application with which you can contact Chic Me support. They are open from 1:00 a.m. to 6:00 a.m. and then from 9:00 a.m. to 12:00 p.m.
Telephone number: they also have a contact number, which they answer during the same chat hours, except on Mondays, Saturdays and holidays. The number is +13237395419
You can answer more of your questions by clicking on this link.
Conclusions: is it safe to buy at Chic Me?
In a short answer, the verdict is yes. After all, the years of existence of the store is a point in favor, along with all the security protocols that they have when shipping their products or the known and secure payment methods, such as PayPal.