If you usually buy on Amazon but you are worried about not being home to receive the package, this article will interest you. Did you know that you can use the Amazon Locker to avoid having to wait for the delivery person? Keep reading because we will give you all the information you need about it.
What is Amazon Locker?
An alternative for when you are waiting for an Amazon order and you don't have to worry about being at home when the delivery person arrives, is to go directly to a collection point, that is, to an Amazon Locker, and pick up the package yourself.
This collection system, which is a trend in many countries today, is apparently here to stay. Amazon knows this and that is why it offers this possibility to its buyers.
To give you an idea, the Amazon Lockers are huge yellow cabinets that are approximately two meters high and have lockers where buyers' packages are stored until they come to pick them up.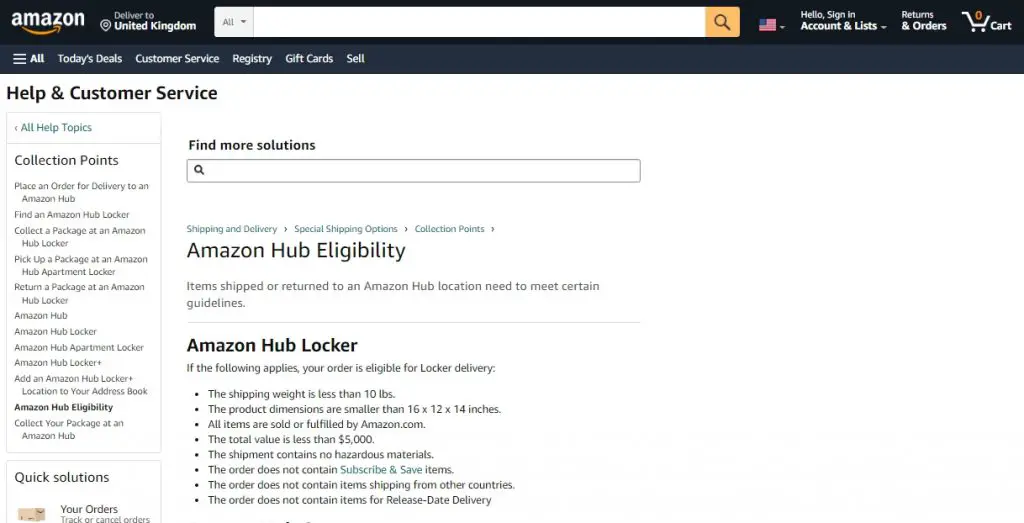 The lockers also have a digital screen with a code reader so that each buyer enters the corresponding number and opens the locker that contains their package. This is how these containers facilitate self-service and are very safe: you do not have to worry because the items you have bought are not in any danger here.
Every time you place an order on this platform, you should know that you have the option of picking it up from an Amazon Locker point. This is a relief when you know that you will most likely have to be away from home when the package arrives.
If your order has been sent to an Amazon Locker near you, continue reading because we are going to explain how to pick it up easily.
Where are the Amazon Lockers located?
These practical containers are located in different parts of the city, so that each buyer can find one near their home. In fact, every day new points of recogida, con el objetivo de alcanzar a todas las personas.
It is usually merchants and entrepreneurs who request to have an Amazon Locker at their premises. In general, for Amazon to accept them, they must be places with a high level of foot traffic such as gas stations, supermarkets, hotels or other large businesses.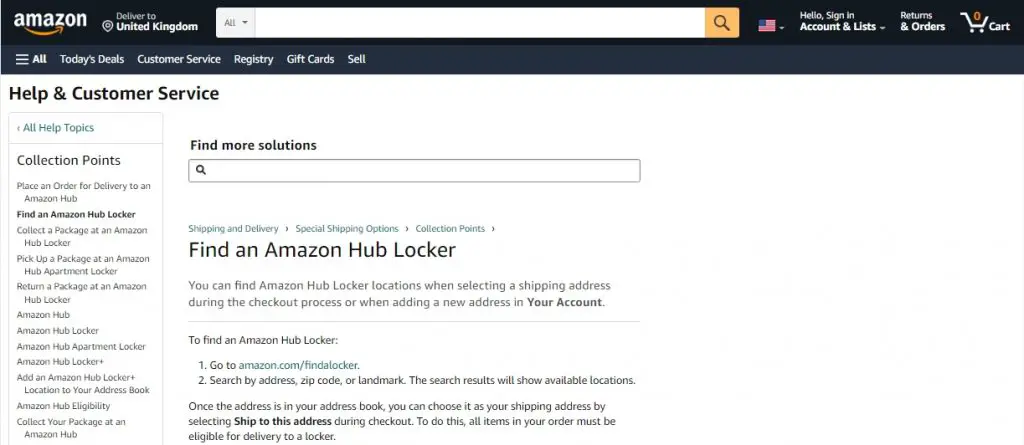 How do I use an Amazon Locker?
These cabinets are very easy to use:
First, enter the platform from your computer or mobile and choose the product you want. Then add it to the shopping cart. You can enter via this link.
Initiates the payment of the purchase.
In "pickup point", select from the list the place from which you prefer to pick up the order.
Once you finish the payment, Amazon will send you the product.
The delivery person will be the one who leaves the package in one of the Amazon Locker lockers.
When your order is here, you will receive an email informing you that it is now available for pickup, accompanied by a numerical code.
Go to the Amazon Locker address you selected.
On the digital screen you must enter the code that appears in the email you received.
Wait for one of the lockers to open. Here it is best to move a few centimeters away from the container because when it opens it can hit you if you are too close.
When the locker opens, take the package.
Then close the locker and voila.
As you will see, it is very simple to withdraw a package from Amazon Locker. It is also an excellent alternative in case you are not at home to wait for the delivery man.
Keep in mind that if you want to return a product, you must go to a Punto Celeritas, which is an external company contracted by the platform and has nothing to do with Amazon Lockers.