Login errors and coupon usage at AliExpress are situations that occur infrequently, but can happen. In this article we give you solutions to the most frequent problems. Also, you will know what to do in the event that your account is deactivated.
I can't access my AliExpress account
Has your account been deactivated? The first thing you should do is check if the e-mail address used is spelled correctly. Also, you will need to remember that passwords are case sensitive and do not allow blank spaces.
If after checking e-mail and password, the problem persists, you should:
Delete cookies, change browser and even try to enter your account from another device.
Reset your password if you don't remember it for sure.
As a last option, contact AliExpress Customer Service. This is a service that is available 24 hours a day and 7 days a week.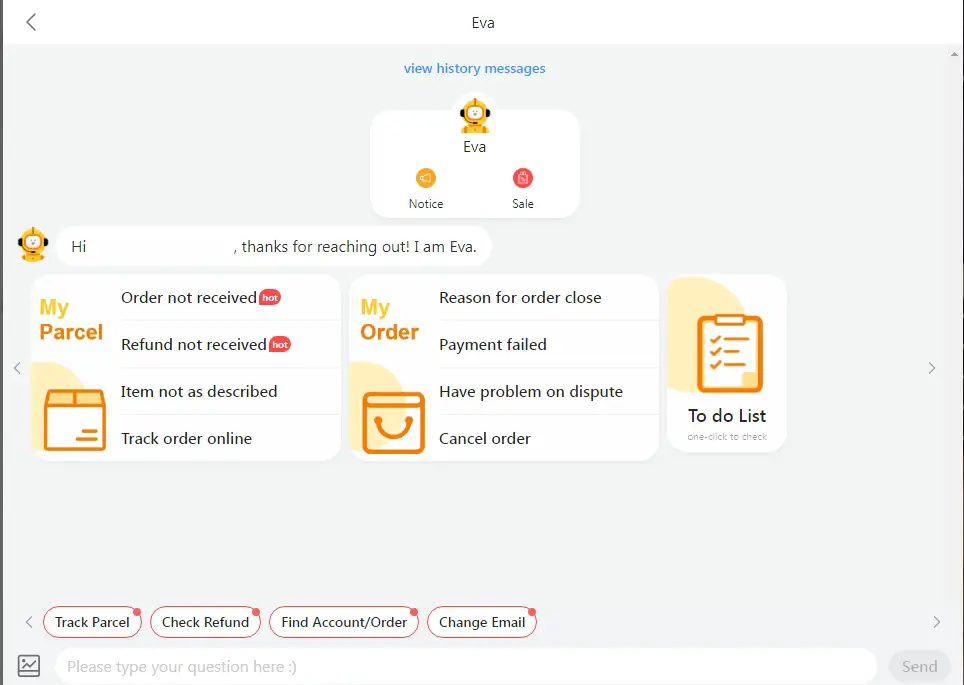 My account is not available, what should I do?
If this message appears, it is likely that your account has been deactivated. There are several reasons why this can happen, but the most common is repeatedly and constantly opening disputes.
Also, your account may have been deactivated for security reasons due to the detection of fraudulent movements or the rules of AliExpress.
To find out in detail what happened, you should check the e-mail box associated with your account. There, you will find an email with the reasons that led to the suspension.
Remember that if this happens and you have pending orders, you must contact AliExpress representatives through the Customer Service chat by accessing here.
Why can't I follow other users?
If you can't follow other users, it's a sign that your account is partially locked. In this case, the reasons can be diverse, but many times it is due to violations of AliExpress regulations. You will find the solution to this problem by contacting the company's Customer Service.
Error! I can't get coupons or play on AliExpress
In addition to account issues, AliExpress users often report errors when playing games or getting coupons. In general, the most frequent problems include:
"The service is not available, please try again later."
"For security reasons, this request cannot be processed at this time."
"To protect the security of your account, please log in from another device."
"Reactivate your account to be able to place this order."
Although there is no single possible solution, these errors are often solved by using another mobile or computer. Also, if you wait a few minutes and try again. Now, if the problem persists, you should try the following alternatives.
Clear your app memory data
There is a possibility that the error is presented directly in the application. To solve it you should clear the cache frequently and try again. You know how to do it? You will have to go to your account, select the configuration button and you will be ready to clean the cache.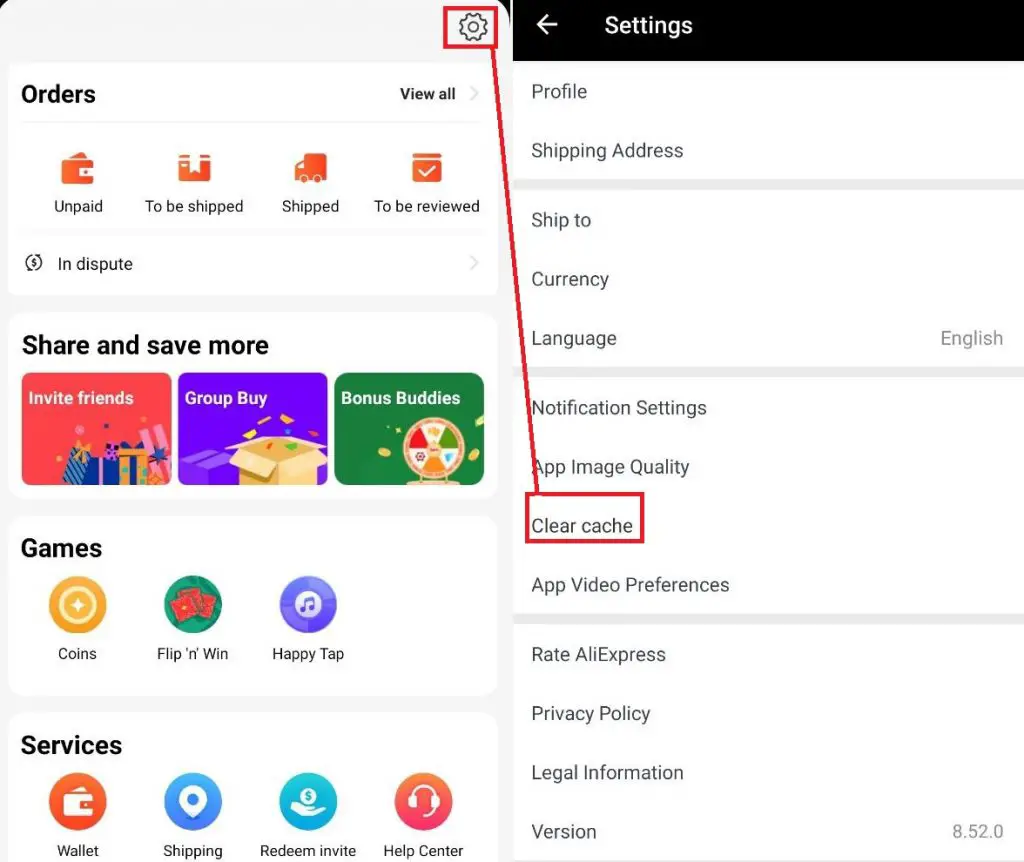 Uninstall and install the app
If you have cleared the cache and it hasn't fixed it, you may need to uninstall the app and reinstall it, some users have reported that this has helped them.
Open your account on another device
Although it sounds strange, sometimes the solution is to open your account on another device. It will only be a matter of hours for AliExpress to verify that it is an error and remove the block.
Wait for unlock by IP
IP blocking occurs when certain pages notice an increase in activity, that is, when you share WiFi with some people or when you use public WiFi. If this happens, you have to wait a few hours and AliExpress will verify that you are not doing anything wrong and will unblock your IP.
Stop using two accounts
Have you created more than one account using the same device? You must stop using any, since, by AliExpress policy, it is not allowed for a person to have more than one account to avoid fraud or to get coupons and discounts with both users.
This error can also occur in those accounts that share the same payment method, that is, they share a card. In this case, it will be necessary to delete some of the accounts and wait 24 hours.
The solution to all problems: Customer Service
If you have tried each of the previous alternatives and the problem is not solved, you will only have to contact Costumer Service from AliExpress through their chat. Once you start the conversation you will have two options: talk to an agent or send a message.
If you choose to speak with an AliExpress representative you will have to explain what is happening and then wait for the company to check the status of your account to resolve the issue.

Learn how to avoid being blocked on AliExpress
To use the AliExpress platform, all users must comply with certain rules, both to sell and to buy. For that reason, if you want to prevent your account from being blocked you will have to follow the rules. You can see them all here, but among them, the following stand out:
Only one account per person will be allowed.
If orders are left unpaid too often, AliExpress may suspend or even delete the account.
You will not be able to manipulate the seller's ratings, this can also have consequences.
It is allowed to express dissatisfaction with the seller or the product through comments, but you will not be able to extort money from the seller. Furthermore, AliExpress will always have the last word in classifying which comments will be public.
It is strictly forbidden to open false disputes. Any user who commits this offense will be punished with the suspension of the account for improper use.