Surely you already know Dressinn and are interested in buying their products. It is one of the most popular online stores that sell important brands at very attractive prices. But how do your shipments work? When do you pay approximately?
If you want to know, continue reading this post because we will refer to this topic in depth so that you have all the information before placing your order in this online store.
Where does Dressinn ship to?
Dressinn has a commercial base located in the European Union and ships internationally to anywhere in the world, so you can place your order from wherever you are.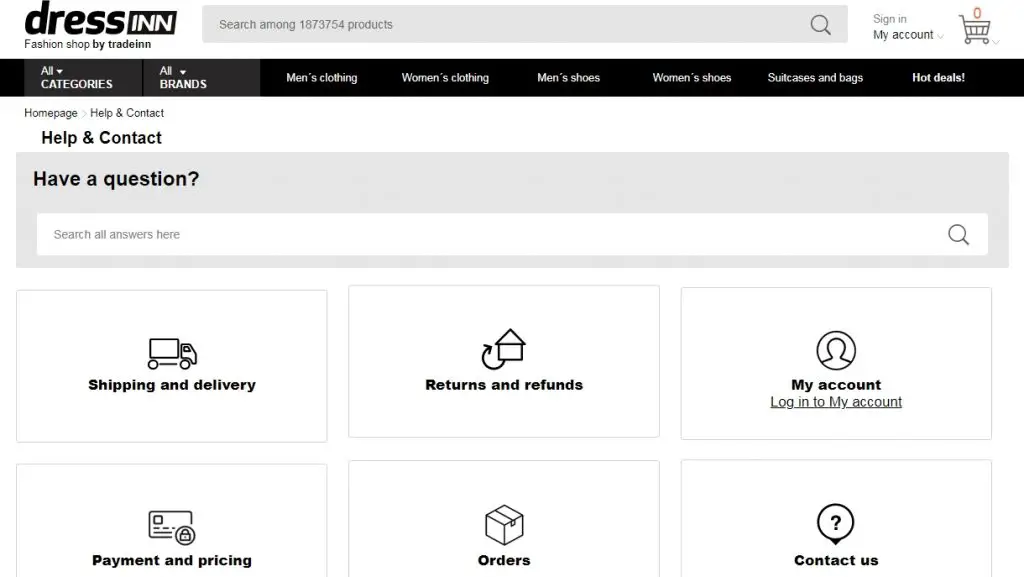 Can I track Dressinn orders?
The answer is yes. When you place an order with Dressinn, they will send you an email with a link from the shipping company that will allow you to track the package and see where it is at all times.
If you notice that your package is not moving forward, it is likely a tracking error because the shipping company's system is overloaded due to high demand.
If the order appears as "Delivered" without you having received it, remember that the package is delivered without a signature, that is, it can be at the entrance of your home or in a shared place. It may even have been delivered to your neighbors, so before worrying, check if it is in any of these places.
What happens if the product I bought in Dressinn is out of stock?
As Dressinn is a fairly serious platform, in case they discover that due to some warehouse error, they have run out of stock of one of the products you have ordered, they will send you the order with all the items, except the one that is missing.
This means that they will refund your money for the product without stock, so you do not have to worry if it happens. This happens in the vast majority of online stores.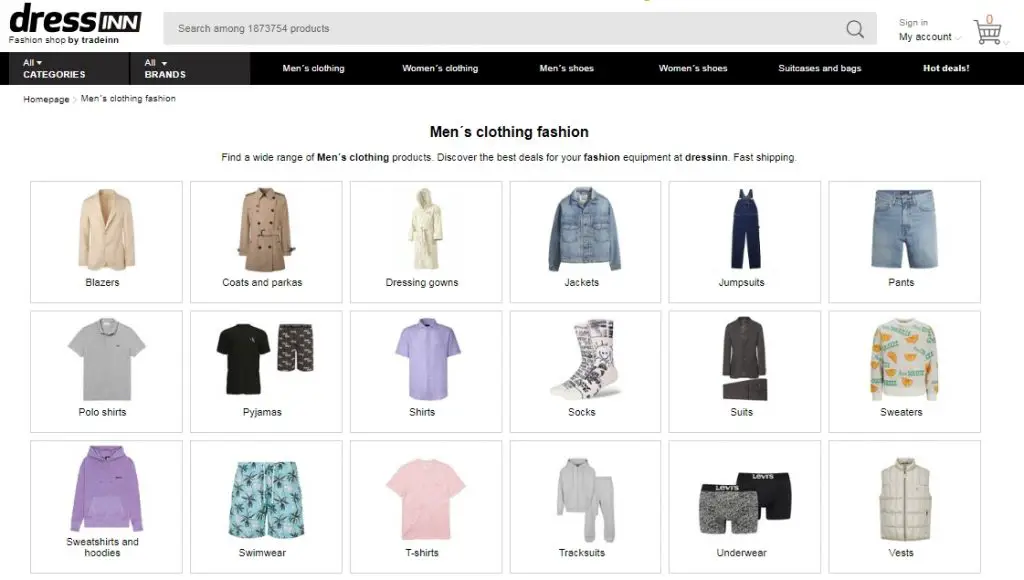 When shopping at Dressinn, do I have to pay customs?
As with all packages that come from outside the country, there is always the possibility that customs will retain the order and we will have to pay the corresponding tax.
In other words, when it comes to customs, Dressinn is the same as the rest of the stores and that is why there is the same probability of being detained with products from this store as with any other. In general, it is not often that you have to pay customs.
If you belong to the European Union, you will not have any problem since this company is based within, so in this case your order will not go through customs.
Is VAT paid on Dressinn shipments?
When it comes to stores that ship internationally, we have to pay VAT on our orders in each country of the European Union, whether it is collected by the company or declared by the buyer.
However, as Dressinn is located within the European Union, there is no need to pay any extra tax, since the price contains the value of VAT.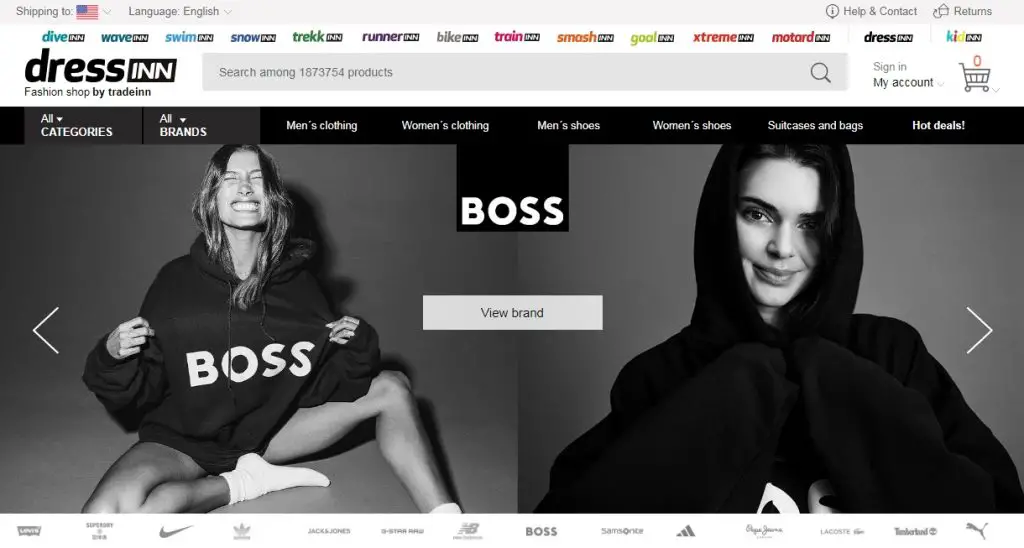 Dressinn shipping costs
The shipping cost will depend on the place where you are and buy in this store. In principle, a minimum shipping cost is paid, which can then be increased according to the number of products you buy in the store.
At the moment, Dressinn does not offer free shipping on its products, but if you want to pay the lowest possible cost, you can place orders together with your family or friends and share the cost, so that, among several, they pay very little.
How long does it take for Dressinn shipments?
The time it takes for shipments to arrive with Dressinn orders can be very varied and will depend on the delivery company you have chosen or if there is a greater demand for the service by season.
Keep in mind that if you are in a country outside the European Union, the package will take longer to arrive.
Remember that there is also a transport insurance that offers you a refund guarantee in case your order is lost, that is, you will be refunded the money you paid for the product if it were to be lost.
How to save on your Dressinn shipments
Dressinn allows you to save every time you shop using loyalty points, called "CoINNs". To get these points you can: buy products in any of the stores that are part of the Tradeinn group, follow them on social networks, write comments about the items you have bought and answer questions from users.
You can then redeem these points as discounts on your purchases. To view the number of points you have accumulated, enter the "About me" section of your Dressinn profile.
Keep in mind that these points are not cumulative with discount coupons, which are another way to save on Dressinn shipping costs.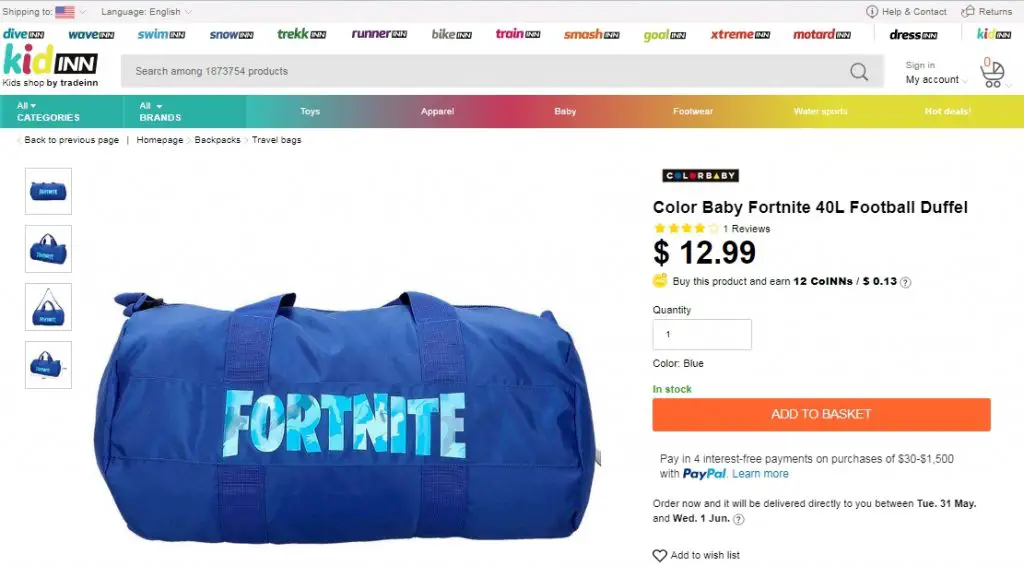 If this article has been useful to you, be sure to visit our blog with more information about online stores so that you can make the most of it.