Taobao is an online sales platform that belongs to the Alibaba group and is one of the largest in China. We can say that it is a kind of AliExpress bigger and even cheaper, but only for the Chinese public.
Today we are going to explain how to buy on Taobao from other parts of the world to make the most of their products.
What is Taobao and what products does it sell?
Taobao is one of the largest marketplaces in China, comparable to Amazon or Ebay, only in Chinese. Those who want to sell here can register with the condition of having a warehouse in that country.
A highlight of this online store is that the prices of their products are extremely low and also allows you to easily find replicas of items from international brands.
Taobao vs AliExpress: which one is better?
Both platforms work in a similar way, offering a place where different sellers can offer their products. On AliExpress, the sale is focused on the rest of the world and its prices are higher. This page guarantees that the guarantees and regulations of each country are complied with, among them, the protection and prohibition of selling imitations.
On the other hand, in Taobao, we can find lower prices and a wide variety of products. For example, items of Chinese brands such as Xiaomi are a little cheaper in this store.
Here you will also find a lot of variety in clothing, accessories and accessories at incredible prices. In addition you can find replicas, something that is impossible on AliExpress due to international pressure.
Taobao and Alibaba: is it the same thing?
Another question that often arises in this regard is whether Taobao is the same as Alibaba.com. Actually, they have little to do with each other: although Taobao belongs to the Alibaba group, it is intended for individual retail purchases within China, unlike the Alibaba.com site of the Alibaba group, which is oriented to wholesale purchases from anywhere in the world. This site is more focused on self-employed traders or businesses looking to buy lots to resell their products.
Does Taobao ship to my country?
At the moment, this platform only ships to China. It is true that they recently expanded their business, allowing products to be shipped to regions such as South Korea, Japan or Canada, but it does not seem to be their intention to expand sales internationally. Moreover, interaction with sellers and the platform continues to be in Chinese, exclusively.
But even if this is the case, below we tell you how it is possible to buy on Taobao from your country.
Can I see Taobao in my language?
If you have thought about making a purchase in this store, you will most likely want to view the page in your own language, as the platform is completely in Chinese and there is no translation available. However, it is possible to view the page in other languages if you use the Google Chrome browser and select the "translate this page" option.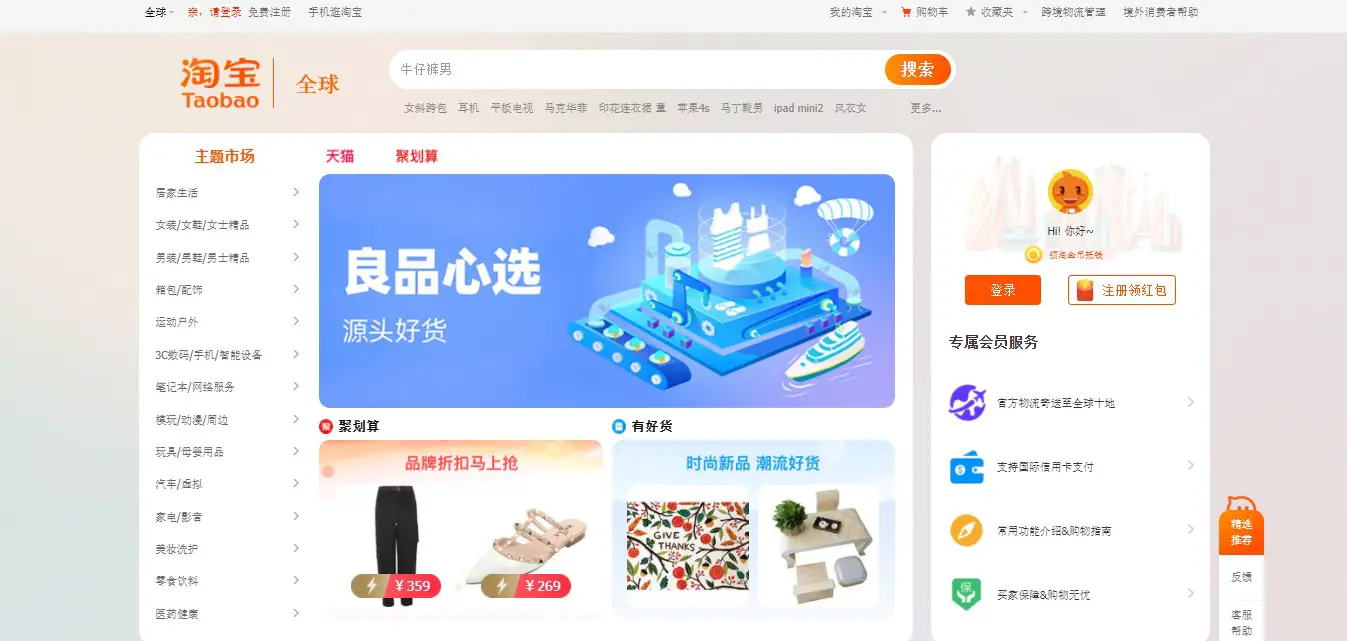 How to shop on Taobao from anywhere in the world
To make a purchase on Taobao, you will need someone from China to buy for you and ship the product to you. Fortunately, there are several sites that will allow you to buy on Taobao, receive the products in their warehouses and ship them to your home. These are called "agents".
What is a Taobao agent?
An agent is a person or company who will shop for you on Taobao, receive the goods in their warehouse and ship them to your country. Then, you just need to search for the item you want to buy on Taobao and send the link to the agent for him to make the purchase. Usually, the agent will communicate with you in English and then with the Taobao seller in Chinese, asking for more information about the product on your behalf, such as photos or measurement charts, among others.
Although it is not possible to buy directly on Taobao, you can buy through an agent. If you search on Google you will see that there are several sites that offer this service. The purchase and shipping transaction is done through the agent, so you will have to provide personal data and pay money. For this reason it is essential that you look for a trustworthy agent.
How to choose a good Taobao agent
You will find different kinds of agents on the Internet, so when you make your choice, our recommendation is to consider the following points:
Service Fees: Pay attention to fees, what they are and where they apply.
Information request: it is essential that you can request details of the item to buy safely.
Photographs of the product received: agents usually send photos of the order so you can see the details and decide if you like it or prefer to return it.
Shipping methods: the best thing is that the agent offers you different types of shipments to be able to decide which one suits you and get the best price.
Customer service: do not forget to check if other buyers were satisfied with the attention to any obstacle that may arise during the transaction.
Our favorite agent to buy on Taobao is Wegobuy (access from here), which offers us everything we said above and even more.
By allowing you to pay with PayPal, you have an even greater guarantee when buying. It also has the IOSS system so that European buyers can pay VAT through the seller on products under €150. Thus, you can stop worrying about customs and wait for your order more relaxed.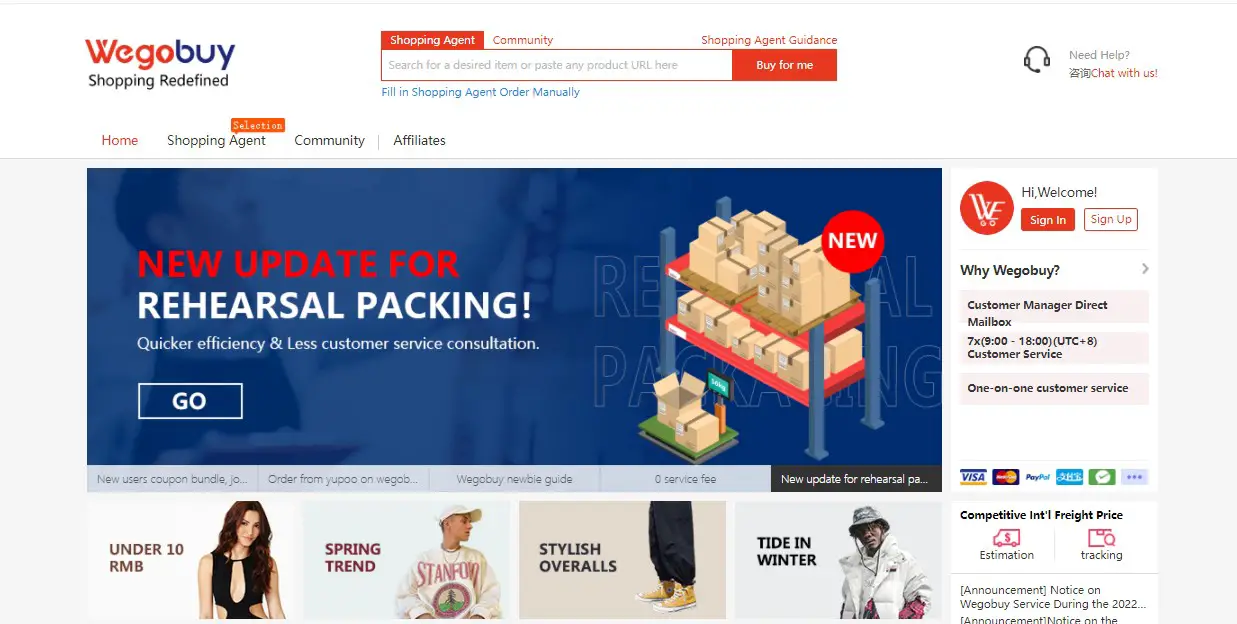 Can you cancel a purchase or process a warranty, is it possible?
Between the amount of the product and the shipping, you are going to spend a good amount of money. Now, what if you are not satisfied? Most agents allow you to return the product to their warehouse but you should keep in mind that between the time of receipt in China plus how long it takes the agent to send it to the Taobao seller and the possible commissions you have to pay for the service, most likely you will not close the numbers.
As the Wegobuy agent will pass you photos upon receiving the package from the Taobao seller, it is essential that you check all the details. If necessary, ask him to measure the product to confirm that it is what you expect. If you are not convinced, you can ask for the product to be returned at this stage, so that the handling cost will be much lower than if you do it when it arrives in your hands.
As is logical, the warranty presents a similar inconvenience. Keep in mind that in China it is usually 1 year, unlike other countries, and it is for this reason that we do not recommend buying technology. It is preferable to do it through AliExpress or other pages where you can get Chinese brands with very little difference in price and with the possibility of processing the warranty if necessary.
How to register on Taobao to search for products
Generally, agents provide you with the ability to find the items you want through their own search engine. However, you will get more information if you search for what you are interested in on Taobao on your own and then pass the link.
To do so, you will need to be registered, either from the website or through the mobile application. All you have to do is go to the registration page and add your phone number by selecting your country code.
Taobao will then send a verification code to your cell phone. Please note that many times the code will fail and you will have to insist. You can wait a few hours or change your browser.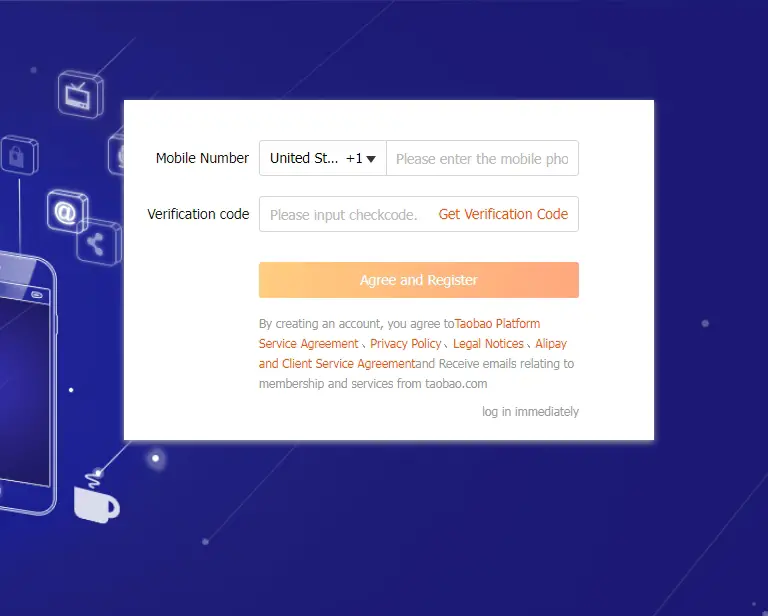 How to Search Products on Taobao
Once you are registered, you can freely search for your favorite products. When you find what you want to buy, copy the link and send it to your agent. To search, you usually use the search bar by entering keywords, but since Taobao is in Chinese, sometimes you will not get results. So, the best option is to use the translator: first translate the keywords and then copy them into the search engine.

The best alternative to search is through images, although this possibility is only available through Taobao's mobile application.
To search in this way, you must select the camera that appears in the bar when searching for a product and attach a photo of the product you are looking for.

Taobao Yupoo Catalogs
As we already said, replicas are one of the most sought after products by users on Taobao. Most sellers use Yupoo catalogs to display and give more details of their items. In case you are not familiar with it, Yupoo is a platform where any user can create a page and upload various photo albums.
On the Internet you will find lists of sellers with Yupoo and Taobao. The idea is that you can see the real photos of what you are going to buy on Yupoo and through the Taobao link, ask the Wegobuy agent or the one you have chosen.
Some sellers directly put the Taobao link in the product description on Yupoo and this will save you time. Others offer you their contact via WeChat or Whatsapp, where you can inquire about more details of the item and the link to Taobao.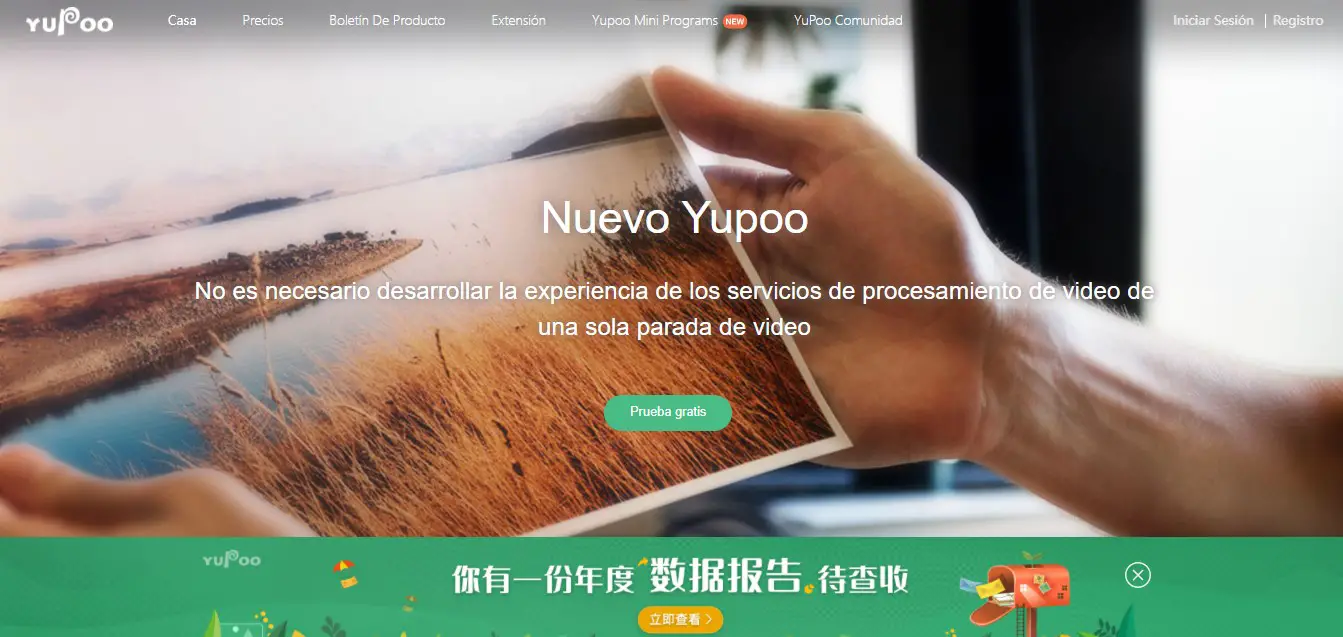 Keep in mind that it is not a good idea to buy directly from the seller if he offers it to you, because you will not have the same guarantees as through an agent, who will be able to send you photographs of what he has received in his warehouse and return it, in case that it doesn't suit you.
All in all, is it worth buying on Taobao with an agent?
Currently, it is very difficult for you not to find any product from Chinese brands on AliExpress and other similar platforms. Therefore, our recommendation is that you go to Taobao only if you are looking for a very specific product or one that is no longer sold on AliExpress, such as branded clothing or sneakers.
If you decide to buy on Taobao, we recommend doing so through Wegobuy. It is a trusted agent, it is in English and the best thing is that it has the IOSS system, so you do not have to worry about customs. You may find other cheaper pages, but do not get confused because most likely they are not taking this tax into account and the final cost of the purchase will be much higher.