When talking about purchasing any kind of product on AliExpress-style web shopping sites, it's very common to face the many questions that arise regarding how the item will be treated once it arrives at customs:
Will it have problems passing through or not? Will the package be returned to the seller? This, among other doubts regarding the status of the order, may arise while you are waiting for it to arrive.
For more information, we invite you to read our main article on order tracking and customs status.
Remember that you can always check the delivery progress update of your package by clicking on this link.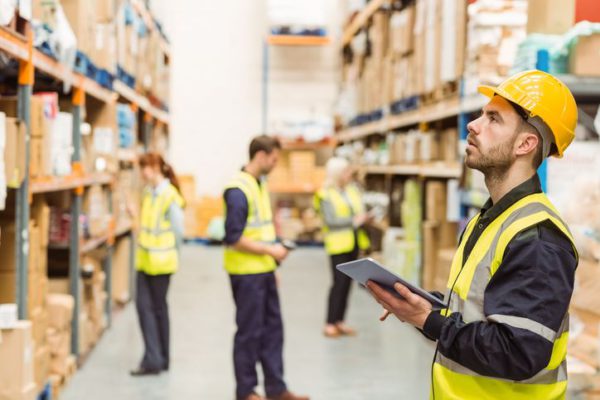 One of the most common notices in the status of the import process is "Start of customs clearance". Many AliExpress users wonder about the meaning of this notification, so, in this article, we'll give you the answer.
What does "Start of customs clearance" mean?
Before you worry, you have to keep in mind that all the items you buy abroad will go through customs. That's because they need to be checked to verify that they comply with the shipping policy.
So we ask you to be calm because the presence of your package in customs will be only a routine procedure. It doesn't necessarily mean that it'll be retained.
The "Start of customs clearance" notice means that your order, after arriving at your place of residence, has started this checking procedure.
This happens at the airport or seaport itself, depending on the means by which your order arrived.
Are all orders inspected by customs?
You can find more information in our article on Customs and AliExpress.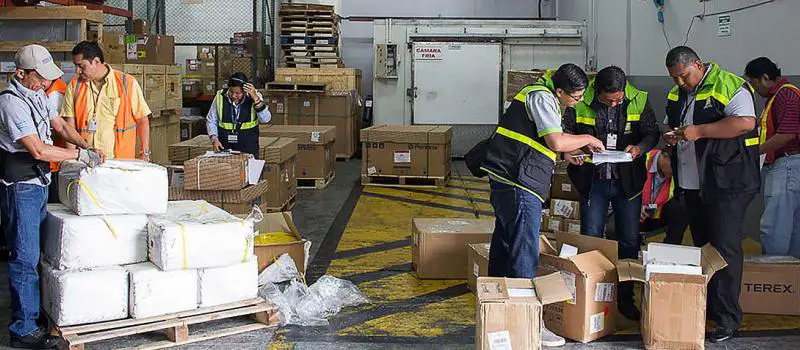 This border agency, after reviewing them, retains only those packages that they consider prohibited: such as weapons, explosives, and batteries, among others.
If your order doesn't contain any of these things, the possibility that your order will be retained is minimal.
However, the heavier, larger, and more expensive the package, exponentially increases the chances of your package being retained.
So, if the order is worth less than €22, you can rest assured that even if the package is temporarily held for inspection, you won't need to pay anything else.
When can your order be held by customs?
There can be many reasons, however, it is important for you to be clear that the items:
With a value between 22-€150, pay 21% VAT.
With a price over €150, pay 21% VAT and 2.5% tariffs.
Sometimes, despite having paid the tax and having the purchase invoice attached to the package, customs agents may consider that the value of your order is higher than the stipulated €22.
What happens if the customs agents consider that your order is worth more than declared?
The officials will ask you for an invoice or proof of your purchase to find out if, depending on its price, you have to pay VAT or customs duties.
Your order will go directly to be scanned and, if required, they'll open it for inspection. In this case, customs agents can estimate or approximate the value of your item.
We advise you, if your order is of great value, to try to do the self-clearance yourself, as the postal companies that perform these functions often charge a very high fee.
On the other hand, for inexpensive items, you may want to have these companies do the paperwork for you, as they will also "hold" the package for you in a temporary storage warehouse while you process the paperwork.
If you've had a package held at customs, you can read more about this in our article on held packages on AliExpress.
Has your order started customs clearance?
Here are some tips to let you know exactly what stage the process is at:
First, you'll have to enter some specialized websites to track international orders.
Then, you'll access the details of your order.
In this last step, you'll have information about three types of customs channels: green channel, orange channel, and red channel.
What do the customs channels mean?
Green channel: It means that your order successfully passed the first visual inspection and is going to be released to the corresponding transport agency in your location.
Orange channel: Indicates that the customs agents will ask you for an invoice or documentation of the purchase.
You may also have to process some paperwork, as indicated by the cost of your package (depending on whether it exceeds €22).
Red channel: The red channel indicates that your package will be scanned or opened by an agent, who will probably estimate the value of your purchase.
If you consider that they haven't estimated the value correctly, the best thing to do is to claim and provide proof of purchase. You'll also have to process the corresponding paperwork.
Remember that every day tens of thousands of packages go through customs clearance, and the usual is that you won't have any issues.