You probably already know Dressinn or have even made some purchases on this platform. But, do you know how to make a return in case the order you receive is not what you bought?
Dressinn is an online fashion store belonging to the Tradeinn group, along with other marketplaces that sell computer, sports and household equipment. Currently this group is active in 190 countries, with more than 18,000 orders per day, 80% of which come from the European Union.
As you will see, it is a reliable platform that currently carries out the task of selling products from recognized brands, both for women and men, at attractive prices.
We invite you to continue reading this article because we are going to refer specifically to what to do if we need to return a Dressinn product and how to get a refund.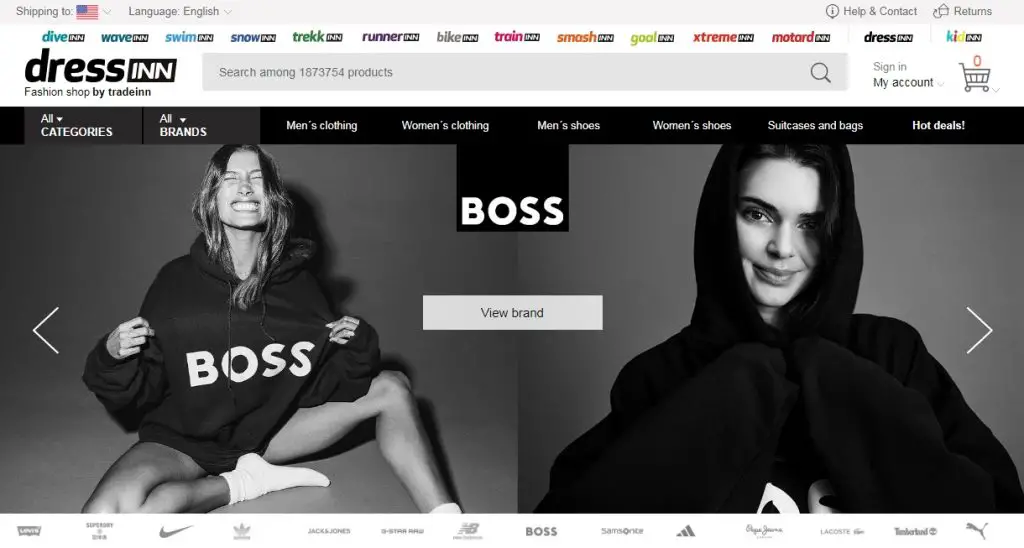 What is the return period at Dressinn?
It is essential that you know that, to process the return of a product in Dressinn, no more than 30 days can have passed from the moment you receive the order.
Can I return any product?
No, there are a number of items that cannot be returned, in this or any store. It may be for limited offers, or for logical reasons of hygiene and health. In the case of Dressinn, something similar happens: it does not allow cosmetics to be returned without seals or accessories.
This platform will also not allow you to return items that are not defective from shipment, or that are stained, torn or used by the buyer.
I want to return a product, how do I do it?
Below we will explain step by step how to manage the return of a Dressinn product:
Make the return request: to do so, access your account, then go to your orders and click on "Return order". Then choose the items you want to return and indicate the reason for the request.
Prepare the package: in the packaging that the order arrived, you must introduce the unused and impeccable products, just as they arrived.
Print the return label: once you have requested to return the order, Dressinn will provide you with a label to send the package. Print it out and paste it on the outside of the packaging.
Send the package back: the address of the company where you should send the product is the one that appears on the label.
It is recommended that you keep the shipping receipt for any inconvenience that may occur. With this proof, Dressinn will be able to immediately locate your order without any problem, so you better keep this document.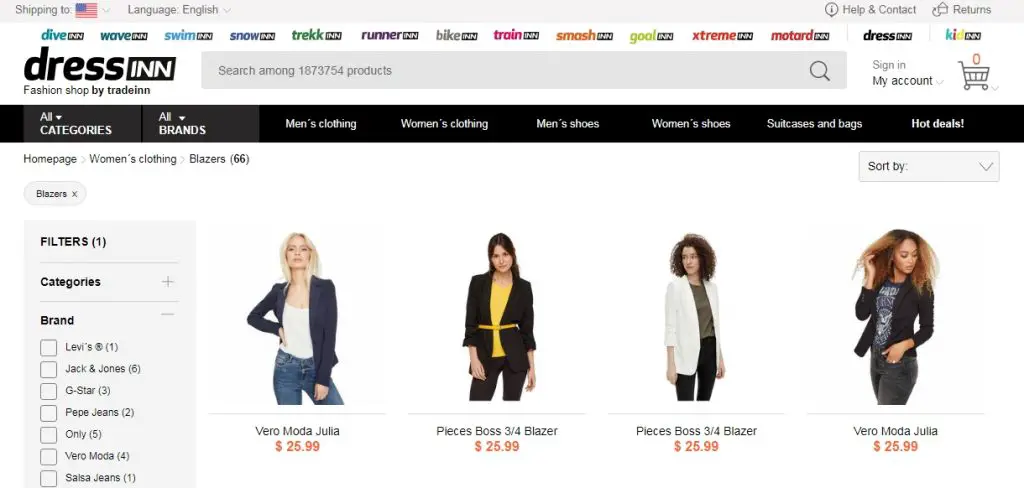 Do I have to pay to return a product?
If the product you return is damaged, defective or does not match what you bought, the cost of shipping is free. However, in case you want to return the product because you did not like it or because you changed your mind, the shipping will not be free. You will have to pay between 5 and 8 euros to return the package.
However, if you paid for the order using PayPal, you can use the free return promotion. Generally, if you are going to buy clothes, it is recommended that you pay with PayPal so that you are guaranteed a free return, in case the model does not fit you as you expected.
How do I get a refund for the money I spent?
The only way to receive a refund for your order is that you have made the shipment correctly. You will have to wait for the package to arrive at the Dressinn warehouse and for it to be checked so that they can proceed to refund your money.
The time it will take for the refund to be credited is between 3 and 7 days, in case you have paid by credit or debit card. If you used PayPal as a payment method, your money will be returned within 48 hours.
Keep in mind that the money will be credited to the payment method you have chosen. That is, if you paid by card, they will deposit you in your bank account, and if you chose PayPal, the refund will reach your account in this virtual wallet. If your order was a gift, the refund will go to the bank or PayPal account of the person who made the purchase.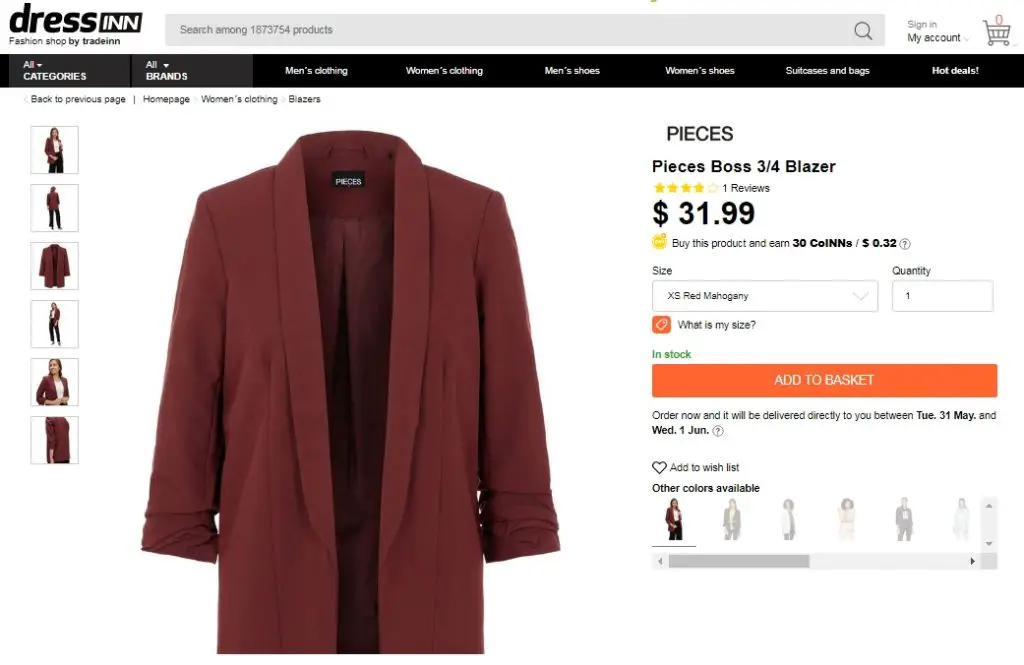 Remember that Dressinn can take up to 15 days to review the returned order, so you must add these days to the shipping days plus the crediting of the refund. It is likely that the entire process will take less time, but just in case, be patient.
I want to change a product in Dressinn, how do I do it?
If instead of returning the product, you only want to exchange it for another model or size, you must place a new order and return the one you have. That is, there is no way to simply change clothes through Dressinn. This happens in many online stores as it is easier and faster to order another item than to wait for the return and refund to be processed.
If you found this post useful, be sure to visit our blog for more online store reviews and tutorials.