When buying from Amazon, we are anxious to receive the product quickly, but we are very disappointed when what we receive is not what we were expecting. And this is not all: we also have the enormous task of managing the return of the order.
This is when many questions begin to arise: how do I make a return on Amazon? Will they refund my money? How long it will take? Will I have to pay shipping? These doubts and many more make us feel overwhelmed but today we are going to answer them, so you can rest easy.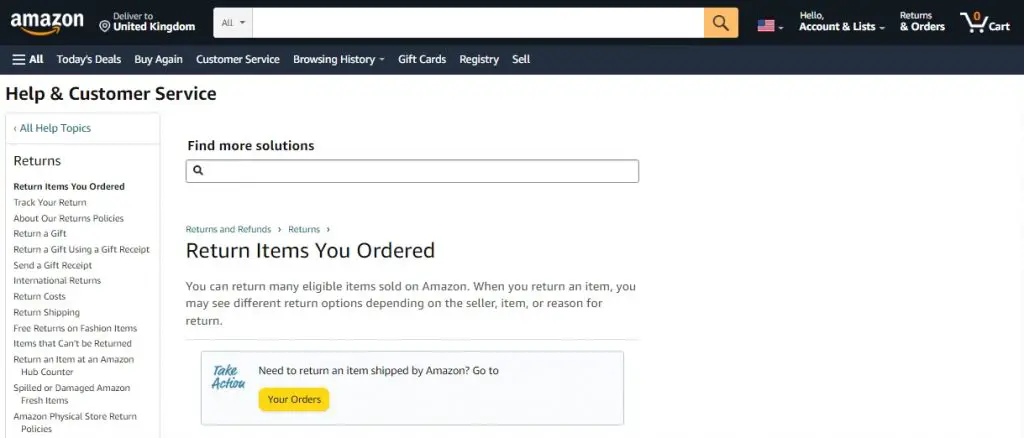 Can anyone make a return on Amazon?
Returns are a consumer right and therefore, any user can return a product on Amazon, even without the Prime service. However, you must comply with the established deadline and the item to be returned must not belong to the excepted list. Below we will give you more details about it.
How long do I have to return a product?
It is essential that you remember that you have a maximum period of 30 days to return a product with Amazon Prime and 14 days if the seller is not Amazon. So check the order well as soon as you receive it so that you do not run out of time in case it is necessary to return it.
Which products cannot be returned?
There is a list of items that, even if you have bought on Amazon, you will not be able to return and the reasons are more than obvious:
Vehicle rental.
Products that are sealed or sealed.
Hygiene or health items.
Custom products.
Press or digital content in physical format.
Items that have an expiration or deterioration date.
Alcoholic beverages.
What steps do I need to follow to return a product on Amazon?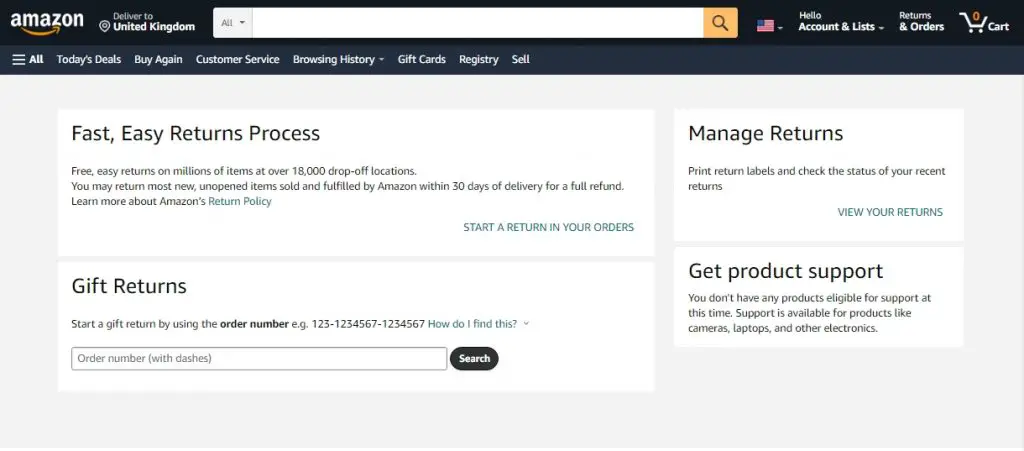 Returning an order is not such a difficult task as you might imagine and with this tutorial, you will do it even more easily:
Sign in to your Amazon account (you can do it from this link), then go to your orders and click on "Return" or "Replace products"
Here the site will ask you to choose the reason for the return: select the one that corresponds to or the closest to what you think.
Now you must indicate if you prefer to receive the money in your Amazon account or in your card or bank account. Keep in mind that the refund to your account or card will be much slower and you will have to wait.
Very easy! TRUE? What follows is to prepare the product and send it as we will explain.
How do I send it?
To return the product you have different options, and can choose the one that suits you best. If you purchased the item through Amazon Prime, you can:
Return it with Celeritas: that is, take the package to a collection point.
Return it through the Post Office.
What if I bought the product from a third-party seller?
In this case, current regulations establish that sellers have a 14-day return period on their orders, except for the products that we have already mentioned.
If your order was not purchased through Amazon Prime, but was purchased through a third-party seller, you must request a return and follow the instructions it will give you. Sometimes, he is the one who takes care of the shipping costs, although it can also happen that you have to pay them.
Whatever the situation, the seller will notify you through a message on the Amazon platform. If you want to know more about return policies, go to the seller's profile and there you will find all the information on this subject.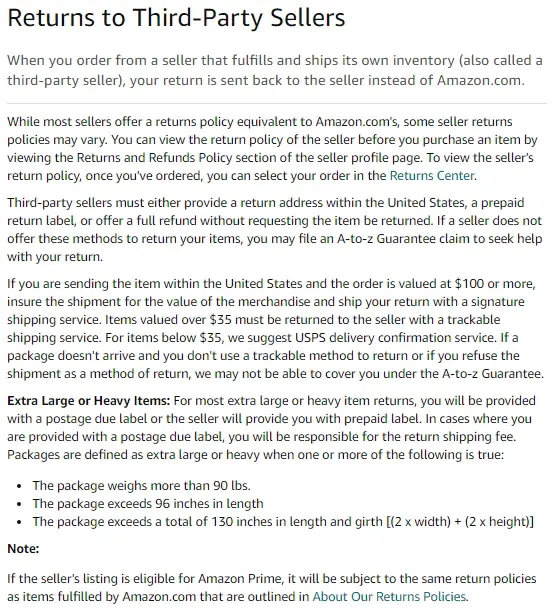 How do I make the return with Celeritas?
If you have chosen this option, you should know that Celeritas points are commercial premises that receive Amazon orders to store them until the transport company arrives, picks them up and takes them to the platform's warehouse.
In general, it is the owners of the premises who process the request to join the Amazon Celeritas points, which are distributed in different cities.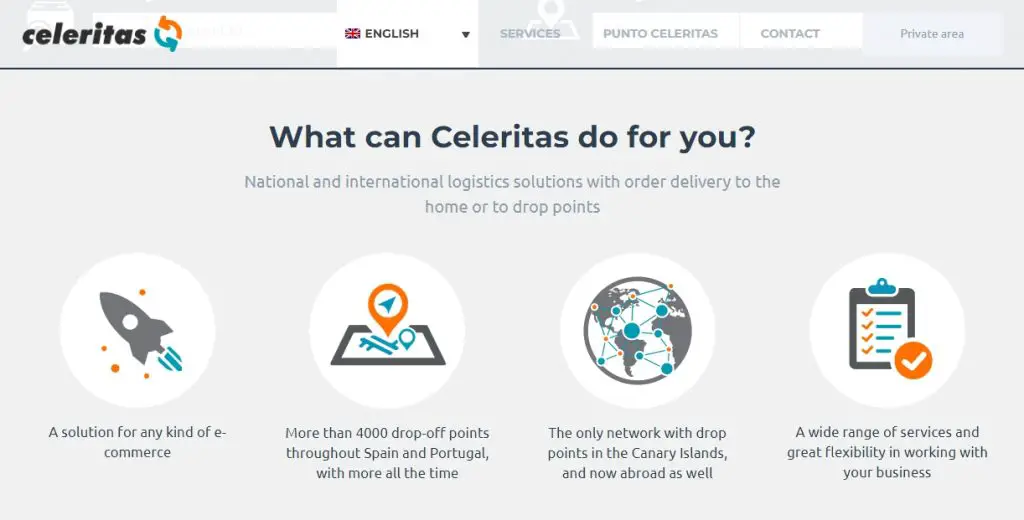 Keep in mind that the order must meet some requirements to be returned using Celeritas points:
It must weigh less than 5 kg and measure up to 30 cm maximum.
It must have been sent by Amazon Prime, since from the Celeritas point it goes directly to the warehouses of this platform.
Please note that with this return method you do not need to print any stickers. You just have to take the package to the closest Celeritas point and from there, its carriers will take it to the Amazon warehouses.
If you don't know where the Celeritas points are, you can use their search engine and see which is the closest place (explore through this link).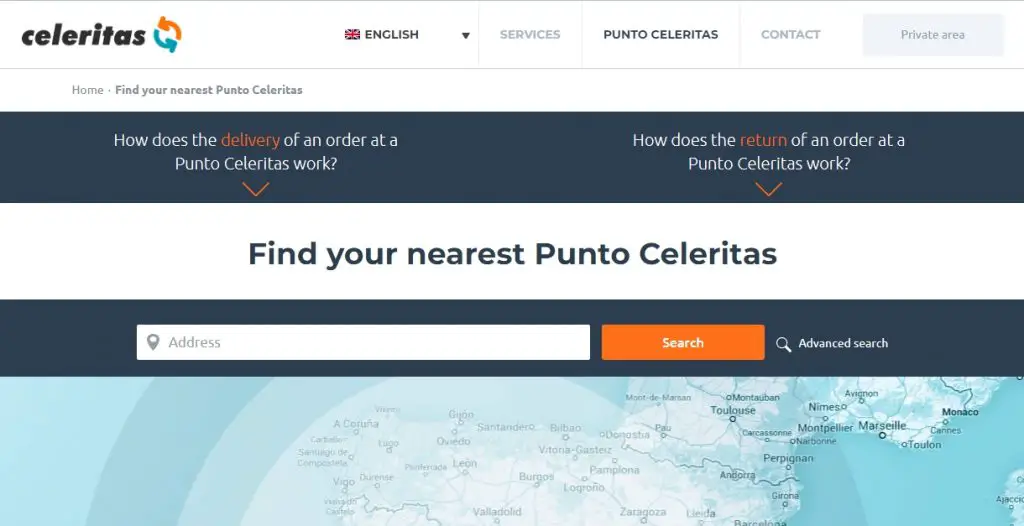 How do I make the return by Post?
If the order to be returned exceeds 5 kg or 30 cm, you will have to send it through the post office. For that, you must print a return label and stick it on the outside of the package.
In the office, they will read the barcode on the label and send the package to Amazon without any additional charge in case you have Amazon Prime. If you do not have this program, you will have to pay to ship. If applicable, this amount will be returned to you along with the money for the product, provided that the third-party seller informs you so.
With what you have just read, you already know perfectly well how to return an Amazon product, so don't worry if you receive something different from what you bought.